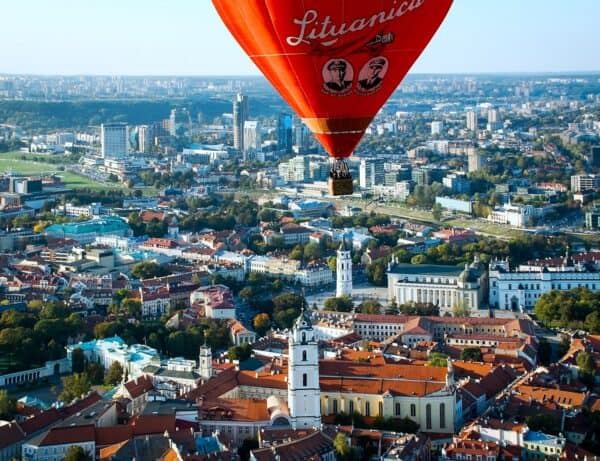 kevin., a Lithuanian Fintech startup providing payment infrastructure for online, mobile, and physical sales, has secured $10 million of new capital in a seed funding round. The investment, which brings the company's total capital raised to $14 million, was co-led by OTB Ventures and Speedinvest, two of Europe's leading venture capital investors in early-stage European technology companies. Also joining the funding round were OpenOcean, Javier Perez's Global PayTech Ventures, and individuals including AmRest founder Henry McGovern.
kevin.'s advanced A2A (account-to-account) payment infrastructure solution was created to change card payments to payments linked directly from customers' bank accounts without using any third-party providers. The technology scales to businesses of any size and across industries, including retail, parking, fashion, car-sharing, deliveries, and insurance. kevin. focuses on mobile and POS payments where customers predominantly pay using cards. Its payment infrastructure is based on open banking – regulated by the European PSD2 Directive – which requires all banks and financial institutions in the European Economic Area to open their API for licensed third-party providers. kevin. develops only its own connections to the banks without using any third-party aggregators.
The proceeds from this investment will be used for product development, particularly around POS payments. kevin.'s POS product will enable customers to pay from their bank accounts for goods in physical shops through existing card terminals using NFC technology, while merchants avoid card networks and save heavily on transaction fees. The new funds will also be used to expand into new markets. Currently, the company supports more than 2,700 merchants in 15 markets, including Sweden, Finland, Norway, Poland, Netherlands and Portugal. By 2022, kevin. Said it expects to have operations in 28 markets, including new markets such as the UK, Spain and France. 
"Seamless customer experience is at the heart of every payment," kevin. co-founder and CEO Tadas Tamosiunas said. "We are seeing huge demand for our services with customers now seeing up to 40 per cent of transactions being made directly through pre-linked bank accounts in mobile apps and more than 70 per cent switching from cards to A2A in online payments. I am grateful to our growing team of software developers who continue to build the product that enables our clients to make the world of payments faster and safer." 
"kevin. is transforming the payments industry across Europe through its innovative product and extraordinary execution," OTB Ventures managing partner Adam Niewinski said. "We are excited to support kevin. through this next phase of growth, and this is a perfect example of our investment strategy to help emerging CEE technology companies scale globally. We are honoured to support Tadas and Pavel and their best-in-class engineering team to expand their solution and unlock opportunities for the world's leading financial institutions."
"After a long career in the card payments industry, the increasing complexity of a cashless economy has brought its own problems – bureaucracy, inefficiency and ultimately higher costs for merchants and consumers," Global PayTech Ventures founder Javier Perez added. "kevin. is poised to change that – enabling innovation with an easily scalable solution throughout Europe. The potential for this business is vast."
Sponsored