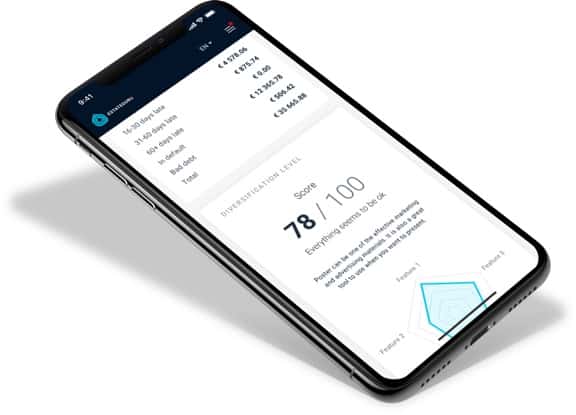 EstateGuru, a property-backed loan marketplace catering to retail investors, notes that in September 2021, they came very close to "breaking the record set in March 2021, financing 95 loans worth a total of €21.2 million."
The team at EstateGuru writes in a blog post that "half of the loan volume originated in the German market, where forecasts remain strong for the last quarter of the year."
EstateGuru's management also mentioned that the repayment of loans, which totaled an amount of €6.3 million, was, however, "more modest than in August." The company pointed out that they "did not witness any negative effect on the portfolio quality from default and late loans as these haven't increased."
The company added:
"We experienced a slight default rate decrease during the last month, but nothing of any significance to investors. There were five borrowers whose loans defaulted during the last month, for a total amount of €1.4 million. These defaults came from the three Baltic countries and Finland. Four defaulted project repayments were successfully concluded for a total of €0.7 million, with the biggest one occurring in Estonia (€0.5 million)."
They also noted that "no additional principal capital loss has been registered since the last portfolio overview."
As stated in the report:
Total financed loans since 2014 – 444.1 Million Euros
Total Repaid loans since 2014 – 255.0 Million Euros
Total outstanding portfolio – 186.1 Million Euros
Total outstanding defaulted loans – 15.0 Million Euros
They also confirmed:
Total number of outstanding defaulted loans – 95
Default Rate (Outstanding loans) – 8.1%
Default Rate (total Financed loans) – 3.4%
Total amount of Recovered loans – 12.8 Million Euros
Total number of Recovered loans – 77
Average return rate of recovered loans – 10.2%
Average time from default to recovery – 7.5 months
Write-off rate (total financed loans) – 0.003%
As covered, EstateGuru has noted that they wanted to help users with moving loans out of their portfolio fast, so they can rebalance their projected earnings, or withdraw their cash in times of crisis/emergency.
The EstateGuru team writes in a blog post that they have introduced the Instant Exit Program which allows investors to "instantly sell investments that meet the program's criteria."
Going on to explain how it works, EstateGuru's management noted that their Instant Exit Program is a reserve established by EstateGuru in order to "facilitate early exit from loans for investors."
The company further noted that it works on "a first-come-first-served basis and will be replenished regularly as we recover capital from defaulted loans through the sale of collateral assets."
The EstateGuru team also mentioned:
"When money is available in the program, we will instantly buy any claim that meets the criteria stipulated in the program parameters of the fund from your portfolio at a 35% discount. You simply have to select the Instant Exit option where it is available, confirm the sale, and the money will be in your account immediately."
Sponsored