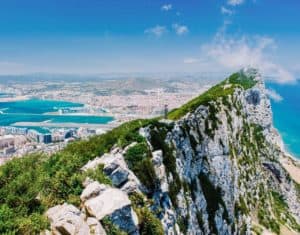 Valereum Blockchain Plc (AQSE: VLRM) has signed an agreement to purchase 80% of the shares of the Gibraltar Stock Exchange (GSX). Terms of the deal were not disclosed.
According to a statement by GSX Group, the exchange group will retain the remaining 20% of outstanding shares but Valereum has an option on to 20% of the Global Stock Exchange.
Valereum states that its goal is to establish GSX as the "world's first fully regulated, integrated fiat and digital exchange." Valereum says that investors will be able to purchase debt and equity with crypto, following the completion of AML compliance. The exchange expects to accept all major cryptocurrencies including Bitcoin, Dogecoin, Cardano, Ethereum, and Tether – which it will treat just like any other currency.
GSX has long pursued innovation with the incorporation of blockchain technology.
The deal is subject to approval by the Gibraltar Financial Services Commission. 
Nick Cowan, CEO of both the GSX and the GSX Group, stated:
"We have grown GSX into an attractive destination for high-grade issuers and have to date admitted over 2,500 securities totaling almost US$5 billion in value. We welcome Valereum's option to acquire an 80% stake in the GSX and we look forward to contributing towards Valereum's goals."
Richard Poulden, Chairman of Valereum, added:
"This deal represents the next stage in the evolution of digital assets becoming globally accepted and tradeable. It brings crypto closer to the mainstream and opens it up to be used in transactions with other asset classes. Just as The Rock of Gibraltar has been a physical port for centuries, GSX will encourage the next generation of digital assets to see Gibraltar as a virtual node in digital trade."
GSX said they have commenced discussions with Valereum to explore delivering their front-to-back trading and clearing functionality via their GATENet technology.

Valereum is a holding company listed on the AQUIS Stock Exchange in London. The focus of the company is the bridging of conventional, mainstream currency products denominated in USD and GBP into the world of cryptocurrencies and NFTs.

Valereum's current market cap is around £36 million. Valereum simultaneously announced that it has raised a total of £2 million before expenses by issuing 5,000,000 new ordinary shares of 0.1 pence each at a price of 40 pence per share.

Sponsored Links by DQ Promote