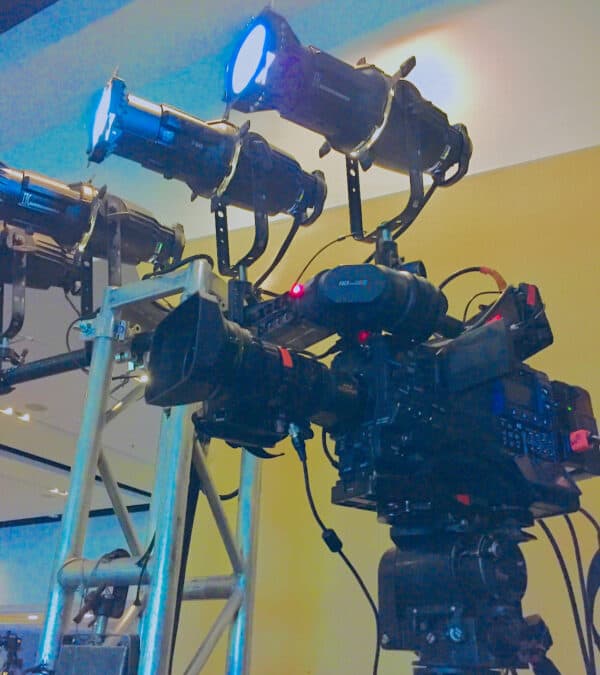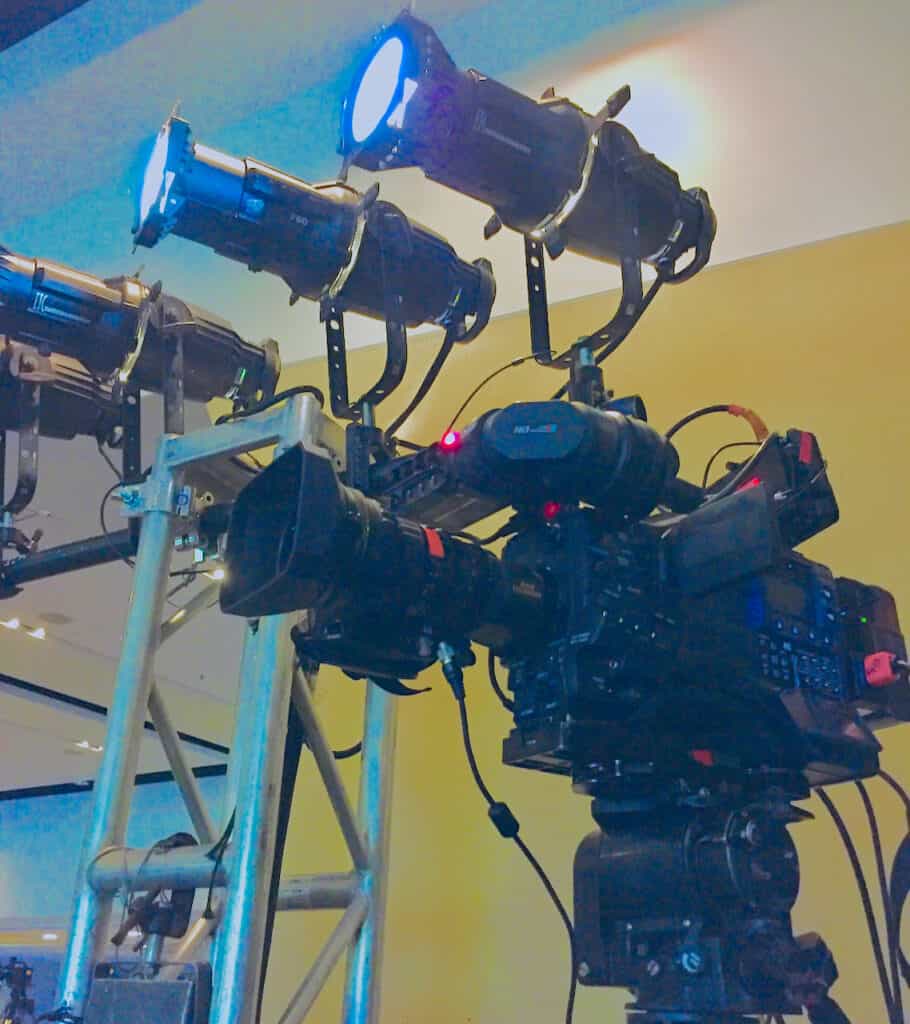 We recently connected with Ian LeWinter, an experienced producer and President at Film.io.
LeWinter told us that he's looking to challenge the existing order by providing new paths for filmmakers to build, fund, and distribute movies and TV shows.
Film.io is a blockchain or distributed ledger tech (DLT)-powered platform for empowering film, television, and VR creators, which is getting closer to greenlighting their digital ecosystem.
The engine aims to create opportunities for independent producers and niche productions that, otherwise, would not see the light of day. Hollywood executives and legacy players have created a "decision-making bubble" and imposed conditions, which significantly limit the film industry.
Film.io claims that it is focused on bursting that bubble. By leveraging the power of blockchain tech, fans on Film.io's platform will assist with funding, getting consumers involved in the production and distribution of the initiatives they desire the most.
With more than 3 decades of experience in the entertainment industry, Ian's milestones include his role as Executive producer on Alicia Keys and Brad Paisley's televised concerts and the "5-25-77" Star Wars project.
Ian's creativity has led him to promote industry giants like Toshiba and Intuit, and to implement identification, engagement, and conversion strategies for Cox Communications.
Our conversation with Ian LeWinter is shared below.
Crowdfund Insider: Please tell us about Film.io and what you are working on?
Ian LeWinter: Film.io is an entertainment ecosystem that is democratizing the entertainment industry using AI and blockchain technology to empower fans, creators and film investors.
The Film.io platform is a collaboration between fans, creators and investors coming together to support and bring to greenlight projects they collectively believe in, guided by data and activity tracked across time from 21 unique personas that are involved in filmmaking. We empower creators with key access to resources, fans with more influence in the creative process, and film investors with more meaningful data.
Creators and fans work together in a free, unbiased environment to validate and develop their favorite content. Fans, film financiers and studios gain access to creators' fan-validated projects complete with a pre-developed audience to de-risk film investment decisions.
We are currently onboarding some very exciting partners, creators, and projects, continuing platform feature and usability development, and strategically beginning to build- audience.
Crowdfund Insider: From the filmmaker's and fans' points of view, how is Film.io "bursting Hollywood's bubble"?
Ian LeWinter: I'd never referred to the relationship between Film.io and Hollywood as "bubble bursting". Film.io is a champion of inclusion, envisioning a world where anyone with a great idea has the same opportunity to bring that idea to life as a seasoned professional.
A place that celebrates the creative journey and fosters collaboration between fans, creators, and investors. We also see Film.io as a tool that the major studios, streamers, and distributors can use to find audience-supported original projects to acquire.
Crowdfund Insider: How does Film.io's application of blockchain technology enhance the governance of its platform and why did you decide to use it?
Ian LeWinter: Embracing the blockchain allows us to really give our community the power to steer the future of not only individual projects, but the platform itself. Currently, our cutting-edge technology offers projects Proof of Originality. New projects are given a Proof of Originality timestamp with VaultLock® technology.
We are building a centralized ecosystem, that will eventually form a Decentralized Autonomous Organization (DAO). Once we migrate to a fully functioning DAO, Film.io will be a platform that is truly collaborative and democratic where all data will be collected, stored, and owned offering a filmmaking process that is transparent and fair.
Crowdfund Insider: Can you elaborate on how Film.io enhances film financing, and how projects get market validation?
Ian LeWinter: Film.io is based on the original idea of leveraging cryptocurrency and the blockchain to build validation data from a combination of preformed on-platform user activities that are part of the data sources whose goal is to posit the potential or lack thereof for commercial viability.
Imagine the power a filmmaker has when they can provide data points of an engaged and enthusiastic audience as proof of fanaticism. With regard to financing, we are working on bringing funding features onto the platform in the near future including DeFi, NFT's, and both cutting edge and traditional funding options. We believe that when those features are online over the next 12 months, the projects that have been successful in building an audience will be able to find the funding solutions that best fit their needs while matching them to investors that are scouting market-validated projects.
Crowdfund Insider: How does Film.io make it easier for independent filmmakers to access opportunities and greenlight projects?
Ian LeWinter: We empower creators with key access to resources, fans with more influence in the creative process, and film investors with more meaningful data. Creators and fans work together in a free, unbiased environment to validate and develop their favorite content.
Crowdfund Insider: Considering the recent changes that streaming platforms brought to entertainment, what is Film.io's relationship with this new way to reach viewers?
Ian LeWinter: In the Film.io ecosystem, streaming services are simply acquirers of content, in constant need of original content to keep their audiences engaged. Film.io is an ecosystem of validated movie and television projects, in which streamers can utilize the platform to acquire original fan validated projects that fit their service.
Crowdfund Insider: What are your plans for the remainder of this year and 2022?
Ian LeWinter: We are currently rolling out our Q4 and 2022 Roadmap, with plans to migrate our Testnet to Mainnet and release advanced fan, creator and film investor features that will enhance the user experience and revolutionize the entertainment industry. We are fully up to speed on the most cutting edge blockchain and DeFi technology and have some very exciting announcements coming up.

Sponsored