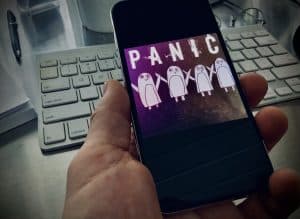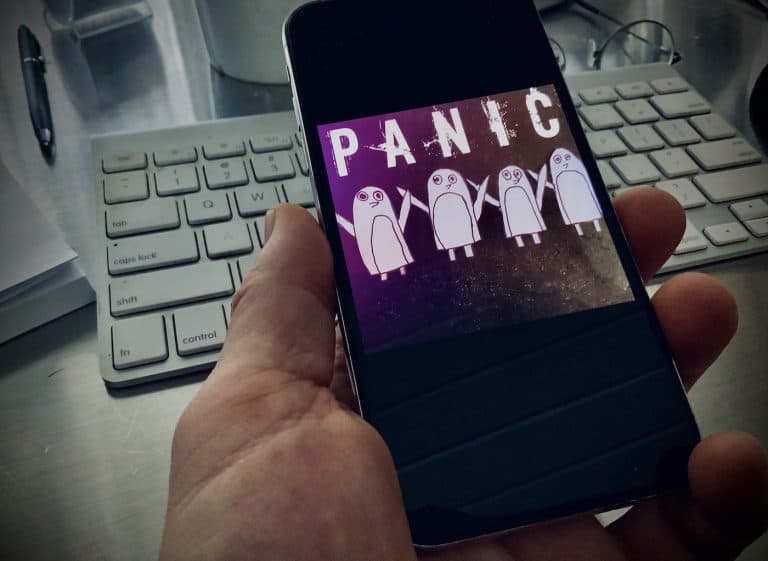 UK-based Fintech firm Modulr notes that unless you've been living in a completely different digital dimension, you can't have "failed to hear about the data breaches and high-profile phishing scams that have been hitting the recent headlines."
The team at Modulr writes in a blog post that with cybercrime on the rise, who can "blame consumers for wondering if making an eCommerce transaction will lead to identity theft, financial loss, or worse."
Modulr adds that  some online customer experiences are enough to "send the cautious consumer running in payments-induced panic." Once those alarm bells start ringing, the "natural impulse is to abandon the cart, virtual or not," the blog post noted.
However, the good news is that there's a lot that may be done to "ease these fears and stop your customers checking out, before they reach the check out. And the first step is understanding what makes them feel vulnerable."
That's why Modulr, a B2B business, had commissioned a survey of consumer attitudes to payments (including security and fraud).
As stated in the blog post:
"The collective shift from analogue to digital was, as our research found, already well under way before the COVID-19 pandemic but has undoubtedly accelerated. As more people spend more time internet shopping and online banking, the threat of fraud, both perceived and actual, increases."
Modulr confirmed that they surveyed more than 2,000 individuals and what was apparent was that "people of all ages feel at more risk from online fraud today." Consumer nerves are "high and with good reason, given that fraud is a serious threat in today's digital economy," the update noted.
As mentioned in the update:
"UK Finance's latest fraud report shows that, in the first half of 2021, fraud increased by 30% compared to H1 2020. And the largest losses weren't due to unauthorized payment card fraud as in previous years. Instead, criminals focused their activity on authorized push payment (APP) fraud, where the customer is tricked into authorizing a payment to an account controlled by a criminal."
The Modulr team also noted:
"Fraudsters have shifted their tactics to take advantage of rising in-app and online marketplace purchases and are using scam text messages and emails, as well as fake websites and social media posts, to trick people into handing over their hard-earned [digital] cash."
Modulr points out that the younger, tech-savvy digital native, with their "slightly laissez-faire attitude" to online payments (the 18-24s) were "found to be the age group with the lowest expectations expectations around confirmation of receipt and the most accepting of longer payment processing times."
And the group "most likely to say that collective digital payment expectations have increased due to a laziness with payments and wanting things as easy as possible," the update noted.
As mentioned in the blog post by Modulr:
"The reality is that it's actually Gen Z (18-24) that are most worried about fraud and security. This is the largest group that believes themselves to be at greater risk of online fraud now, compared to 18 months ago (I know, it surprised us too)."
The update further revealed that "over 65s were the least likely to say yes to this question, which may dispel some of the myths regarding age-related victimization and increased vulnerability." Or perhaps age "affords a layer of protection, insulating older demographics from both perceived and actual risk when compared to the ultra-aware youth," the update added.
The blog post from Modulr also mentioned that 18-24s were "certainly more likely to have experienced instances when a payment doesn't feel secure – 57% compared to only 21% of over 65s." They're also the age group that said they "tended to use digital payment services when most people they know are using and trusting them."
The update also noted:
"And it seems this fear is not misplaced, with recent reports suggesting that tech-savvy teens are falling prey to online scams faster than their grandparents. Younger people are disproportionately the targets of online financial fraud in the UK, whereas the over 75s are least likely to be victims of these offences. 64% of 18-24s who participated in our survey said that having been a victim of online fraud or knowing someone who has had increased their sense of vulnerability."
Factors that make us feel vulnerable include "a lack of security certificate and no clear identification of payment provider, while being transferred to a third-party payment to complete an online transaction is enough to have some retreating to the relative comfort of the actual real world."
The blog post also mentioned that there's much that can be done to "alleviate your customers' fears and make digital cart abandonment a thing of the past." The survey found that "a trusted payment experience includes instant payments, instant notifications and ease of use." These "fuel loyalty, increased spend and word of mouth. Embedded payments also give peace of mind," the blog post noted.
As stated in the blog post from Modulr:
"Innovations such as Confirmation of Payee help to protect customers from fraud without delaying accurate payments by validating account details and checking they are going to the right recipients. While Payment Initiation, available via Open Banking, enables brands to redirect end users to their bank or building society so they can make one-off payments (e.g. top-ups and other purchases) smoothly and efficiently, and with the reassurance of familiar payment authentication protocols."
The update also revealed:
"The vast majority of those surveyed said they're more likely to trust a brand that invests in modern, customer-friendly payments processes. And over half say that a trusted payments experience would encourage them to use the online service provider again and reward them with their loyalty."