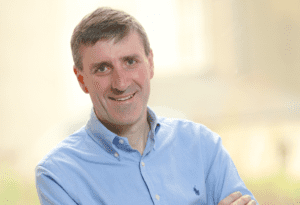 Assembly Payments and CurrencyFair have merged to form Zai. The combination of the two payments firms has just received regulatory approval and is now complete, according to a note from the company.
The merger is described as enabling the company to move beyond domestic and cross-border payments to provide a core suite of broader integrated financial services to businesses in Australia and beyond.
Paul Byrne, CEO of Zai said their vision with Zai is to transform the future of financial services.
"The Australian market is very close to our hearts – both Assembly Payments and CurrencyFair were founded by Australian innovators. We are ramping up our activity in Australia significantly –  Zai was first to market with NPP and we expect to remain at the forefront of innovation. In mid-2022, we are launching 'PayTo', the new digital way for merchants and businesses to initiate real-time payments from their customers' bank accounts. We're already seeing the benefits of expansion as we forecast a second successive year of 60% growth in processing volume to US$6.5 billion in 2021."
Zai's expansion plans are supported through an investment from SC Ventures, the Fintech investments part of Standard Chartered which was announced in April 2021. SV Ventures previously invested in Zai in 2020.
Byrne says that Zai will remain focused on addressing businesses pain points:
"Zai will continue our tradition of being customer-centric, solving problems and adding value around our five core capabilities – payments, global payment accounts, partner ecosystem, lending and settlement, and services – addressing the myriad growth opportunities in the US$2 trillion revenue market for payments."
The company is currently targeting the mid-market and enterprise-level of the Australian market, while it is ramping up its capability to launch in the UK, USA, and Asia in 2022.

Sponsored Links by DQ Promote