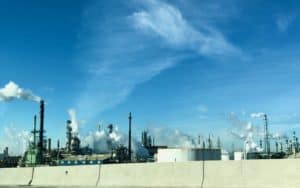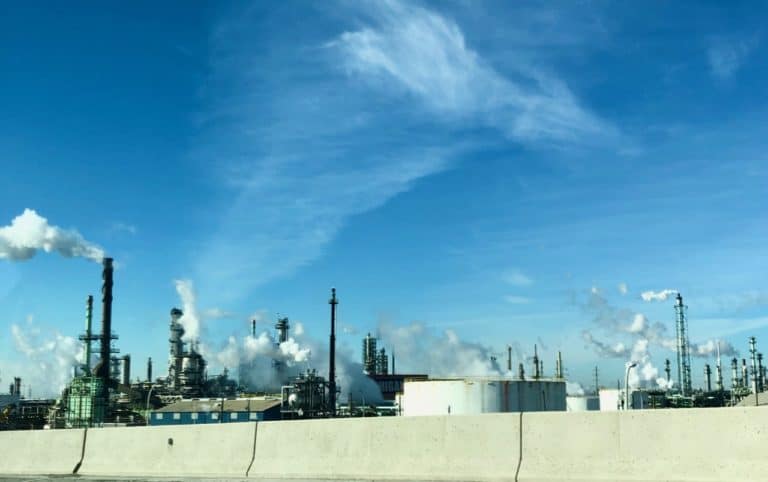 The team at UK-based digital bank Monzo has shared how they are working towards net zero carbon emissions.
As noted in a blog post by Monzo:
"We are in a climate crisis. Everyone has a responsibility to act, and take decisions that will support a sustainable, low carbon future. Scientists say we need to halve global greenhouse gas emissions by 2030 and get to net zero by 2050 to avoid the worst impacts on the environment."
The United Kingdom has hosted COP26, where global leaders came together to try and agree new, "ambitious targets and commitments that will help the world make faster progress towards net zero emissions."
The update from Monzo also mentioned that along with governments, businesses have an important role to play by "understanding their own impact on the environment, and setting an ambitious net zero emissions goal."
Monzo added:
"As a branchless digital bank, we have a relatively low carbon footprint. But we still contribute to climate change. And we know that as we grow as a business, our environmental impact will grow too."
They continued:
"Our mission is to make money work for everyone, and it's our responsibility to ensure that at the very least we do no damage to the environment, by reaching net zero emissions as a business. We also know that fighting the climate crisis really matters to our customers and our team, and we want to hold ourselves to a standard that we can all be proud of."
With that in mind, the Monzo team reveals that it has made the following environmental commitments.
Their goal or mission is to reach net zero emissions as "a business by the year 2030, and if we can get there sooner, we will."
The Fintech firm also noted that net zero emissions "means measuring the footprint of our entire value chain, reducing emissions as much as possible, and removing (not offsetting) the rest." They added that net zero firms intend to "achieve for their own business what the world must accomplish to beat the climate crisis."
Monzo's management added:
"We measure and report on our carbon footprint in full, every year, and share the results publicly. We have strong governance for our environmental work, with regular reporting to our executives and our board, both of which have representatives responsible for our climate policy."
The digital bank also mentioned:
"We measured our carbon footprint for 2020 as fully as we can. To help us measure our carbon footprint in line with industry-leading protocols, we have partnered with our friends at Watershed, a software company that powers environmental programmes for leading businesses. Watershed has helped us measure our carbon footprint in a way that's consistent with the Greenhouse Gas ('GHG') Protocol promulgated by the World Resources Institute and the World Business Council for Sustainable Development."
The Monzo team added that the words 'in full' in their third commitment really matter to them. The best thing about Watershed's software is that they are able to "push the boundaries of what we measure, including emissions from things like marketing and payments processing."
Monzo also noted:
"We think all banks should measure emissions as openly and extensively as possible, including all the emissions in their supply chain. It's easy to just stick with what's simple to measure, but it means your carbon footprint will be artificially low, and your net zero goal is not truly representative of your impact on the planet. We know the way we measure right now is far from perfect, and we'll keep adapting our own methods to reflect the latest science."
Monzo further revealed that their carbon footprint last year was 10,473 tCO2e.
The company added that tCO2e stands for tonnes of carbon dioxide equivalent, and is "a measure of all the harmful emissions we produce." As noted in the blog post from Monzo, these aren't limited to carbon (hence the addition of the term 'equivalent') and "include other harmful gases such as nitrous oxide and methane" and by comparison, their carbon footprint in 2019 "was 12,970 tonnes of tCO2e."
Monzo added:
"We're also a proud member of the Tech Zero Taskforce. The Tech Zero Taskforce is an official UN race to zero partner organization. It has brought together tech companies through shared commitments for environmental goals, including net zero, with the aim of getting 1,000 UK companies to agree to them before the UN's 26th Climate Change Conference of the Parties (COP26) climate conference in Glasgow in November 2021. The Taskforce is always looking for new members, so please do spread the word."
The company also mentioned:
"We're proud of the commitments we've made, but we are only at the very beginning of our journey to becoming a net zero company. Now that we have a clear view of our carbon footprint, we're focusing on emissions reductions measures and purchasing carbon removals, and we'll keep you posted on our progress."