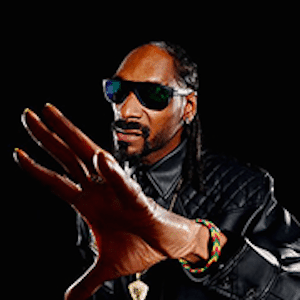 Snoop Dogg, deadmau5 and Polygon Network founder Sandeep Nailwal are among the new members to join VC Outlier Ventures' Outlier Ventures Partnership. They will invest in and advise startups going through Outlier Ventures' Base Camp accelerator, dubbed the Y-Combinator of the Metaverse.
Established in 2014, Outlier Ventures was an early VC firm dedicated to investing in the emerging crypto ecosystem. Since launching its Base Camp accelerator in 2019, Outlier Ventures said it has helped raise more than $250 million in seed funding for its portfolio of 100-plus projects which includes Crucible and Biconomy. Outlier Ventures has also supported several billion-dollar crypto economies including Fetch.ai, Boson Protocol, Secret Network, Blox Move, Swash and DIA Data.
In the last year, Outlier Ventures expanded its Base Camp program to partner with protocols such as Filecoin, Polygon, and Polkadot to host dedicated accelerator programs.
Outlier Ventures said it views its portfolio as an open stack of technologies that contribute to Web3, based on principles that prioritize the sovereignty of the user, user data and digital wealth, over platform and shareholder supremacy. This January they published their thesis on the imminent arrival of the Metaverse, outlining how Web3 would serve as an operating system for an Open Metaverse.
This thesis, Open Metaverse OS, proposed a framework and pathway towards creating an Open Metaverse it said would serve as an antidote to a broken Internet— one that is centralized, closed, proprietary and extractive.
"The Metaverse will eventually connect every platform, virtual world and game into a single permissionless peer-to-peer economy native to the Internet, most importantly underpinned by crypto and Web3 technology," Outlier Ventures founder and CEO Jamie Burke said. "We should absolutely consider crypto and the Metaverse as one and the same thing. In the same way that crypto is increasingly experienced through immersive experiences that bridge the real world with virtual assets, the Metaverse make our physical and digital spaces indistinguishable. And long-term, crypto will subordinate every fiat-based economy on the planet."
Each year Outlier Ventures invites a group of founders, investors, and culture makers to join the Outlier Ventures Partnership. New members — dubbed Outliers — join as mentors, investors and have the opportunity to collaborate on joint ventures with Outlier Ventures portfolio companies while taking a direct stake in these companies and their token economies. This new group is expected to open new markets and industries, and enable Outlier Ventures to serve as a bridge between some of the world's biggest companies and creators to the Web3-based Metaverse.
"To accelerate the Open Metaverse we need the best people from across finance, culture and technology to bring the knowledge, reach and capital to make this happen," Burke said. "This new member intake will allow us to broaden the impact of our community based on principles we all share and fire a warning shot to Facebook's Meta… We will continue to add members who can bring more dynamism and financial firepower to this ecosystem, and in particular, improve the diversity of representation required to reach billions of users globally."
Joining Snoop Dogg are founder and investor Shaun Neff; SEVEN20 founder and CEO Dean Wilson; Snoop Dogg's manager, Unified Music Group president Nicholas Adler; Cathy Hackl, chief metaverse officer and CEO, Futures Intelligence Group; Sebastien Borget, COO and co-founder of The Sandbox; Yield Guild Games co-founder Gabby Dizon and NFT collectors Sillytuna, Max Stealth and Akira.

Animoca Brands will join as one of Outlier Ventures' first institutional investors. Animoca is a leader in digital entertainment, blockchain, and gamification that is driving digital property rights via NFTs and gaming to help build the open metaverse. Joining as members are Outlier Ventures alumnae Jim McNelis, founder of NFT42 and Nameless; Justin Banon, founder of Boson Protocol; DOVU founder Irfon Watkins; and Anesu Machoko, CEO and founder at MetaDigital.

Sponsored