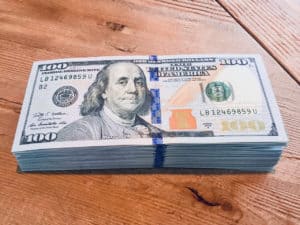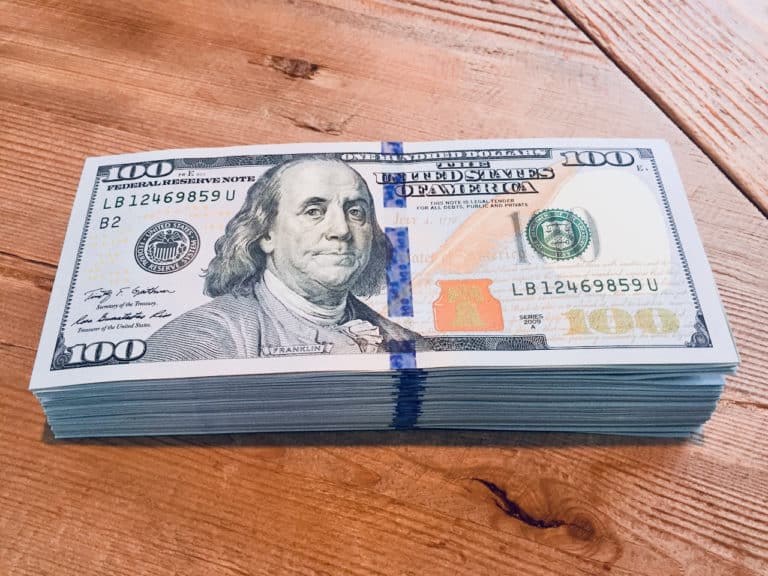 Blockchain-based solutions provider ConsenSys announced earlier this week that it had finalized a $200 million round, bringing its valuation to around $3.2 billion.
New investors Marshall Wace, Third Point, ParaFi Capital, and Think Investments took part in ConsenSys' latest investments round. New partners that contributed to the raise reportedly include Dragonfly Capital, Electric Capital, Spartan Group, DeFiance Capital, Animoca Brands, Coinbase Ventures, and HSBC.
ConsenSys' management noted that the proceeds from the round will be directed towards the expansion of its products such as MetaMask, a cryptocurrency wallet and gateway to blockchain apps. The funds will also be used to support Infura, which anchors the firm's developer tools and infrastructure.
There are now more MetaMask users than there ever will be Bitcoin 🦊

Thank you for trusting us to help you access and navigate Web3.

This is only the beginning. pic.twitter.com/3yB17lILQV

— MetaMask 🦊💙 (@MetaMask) November 17, 2021
At present, MetaMask has around 21 million monthly active users (MAUs) which is a 38x increase from last year and it interacts with around 3,700 different Web 3.0 apps.
This dramatic growth is in line or consistent with ConsenSys' overall goal to tap into the collaborative and transformative power of communities by making Web 3.0 universally and globally easy to use, access, and build on.
ConsenSys further noted that it will be adding around 400 new roles across its extensive line of products and services. As mentioned in the announcement, ConsenSys is also increasing its efforts to support non-fungible token (NFT) adoption for artists, content creators, brands, rights owners, game publishers, as well as sports leagues.
Notably, ConsenSys and payments giant Visa were one of the three winners of the Global Central Bank Digital Currency Challenge at the Singapore Fintech Festival this past week.
Joseph Lubin, Founder and CEO of ConsenSys as well as Co-creator of Ethereum, stated:
"We are honored to partner with some of the top financial and strategic investors from both traditional and next generation economies to accelerate the realization of Web3. As our technology crosses into the mainstream, we are already seeing the transformation of how larger and larger cohorts of builders, users, artists, and enterprises live and work."
As covered, Infura, a ConsenSys firm offering an extensive suite of blockchain or distributed ledger tech (DLT) developer tools, revealed in September 2021 that it's introducing the public release of its Ethereum (ETH) transaction relaying service, called Infura Transactions (ITX).
As noted in a release shared with CI, ITX makes sending transactions a lot easier for the developer "such as handling stuck transactions, managing nonces, and gradually bumping the tip to entice block producers to prioritize their transaction."
Although Ethereum Improvement Proposal or EIP-1559 have helped decentralized application (dApps) developers avoid overpaying gas fees to "get their transactions mined most of the time," ITX helps "prevent fee overpayment when the Ethereum network is significantly congested," the announcement explained.
Dapps may have to re-publish transactions with a "higher fee" if the network gets congested with too many pending transactions, or manage their own transaction queue to "make sure high-priority transactions are mined first and don't collide with their other transactions," the release noted.
These considerations tend to burden dApp developers, while increasing overall costs and "uncertainty" for their end-users.
Tae Oh, Gluwa Founder and CEO, has confirmed Gluwa's integration with ITX.
He remarked:
"Infura Transactions will help Gluwa Wallet users achieve an improved user experience, with users expected to pay 10-15% less on average for ETH transactions following the integration."
ConsenSys and Infura are focused on supporting ongoing efforts to offer the "easiest and most accessible tools for developers on Ethereum." Infura's dynamic gas price escalation algorithm and real-time fee adjustments "ensure transactions are processed quickly and at the best price."

As reported in August 2021, the team at Brooklyn, New York-based ConsenSys, a leading Ethereum (ETH) development studio, had published its latest report on the Current State of DeFi.

The report from ConsenSys provides a detailed analysis of Ethereum's decentralized finance ecosystem and its ongoing growth during Q2 2021.

In Q2 2021, more financial analysts, media, politicians, and entrepreneurs started asking the question: "What is DeFi?," the report claims. More people also inquired about why you would need DeFi and wanted to learn more about its use-cases, the report revealed.

In previous editions of the ConsenSys DeFi report, the team has examined the emergence and adoption of stablecoins, how decentralized or non-custodial exchanges and automated market makers (AMMs) work, as well as the new types of DeFi assets that are now powering borrowing and lending protocols.

Sponsored