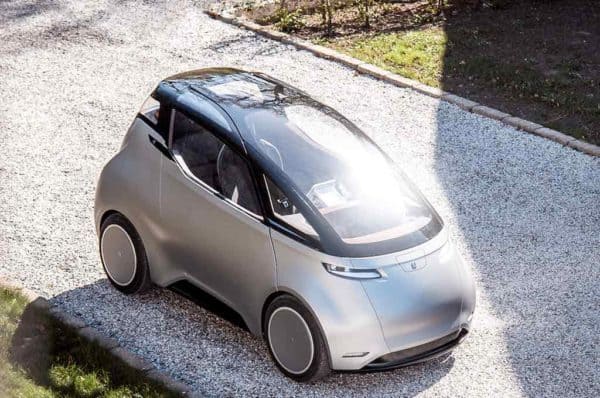 Uniti, an electric car firm based in Sweden that has raised funding online via crowdfunding offerings, a self crowdfunding round, as well as venture capital, says it must raise at least 5 million SEK (~$457,000) by December 10th or it is likely that Uniti will be shuttered.
According to an email seen by CI, Uniti is looking to raise 10 million SEK in a share offering at a valuation of €10 million (£8.7 million). Uniti states that it needs funding to "complete a deal with a strategic automotive investor in China."
The unnamed Chinese investors are said to be ready to provide €675,000 in bridge funding plus €4 million into the first demo vehicles. Additionally,  €60 million will be dedicated to a Uniti factory in China. An IPO is hoped for within 12 months if the stars align and sufficient capital is raised.
Uniti is in dire need of raising near-term money because they have "hit a delay in the initial cash transfer planned for November 30th given China's rigid controls on capital outflows."
"We have also operated under an exclusivity agreement with this strategic investor for much of the year and per our agreement, have not been able to bring in any additional investment capital during this period. This has resulted in significant cash strains on our company. The strategic investor has therefore now agreed to waive exclusivity and allow us to raise the bridge capital necessary for Uniti to continue operations while we await the cash transfer from China."
If additional capital is raised soon, the money is expected to be used to cover 2.5 million SEK of existing liabilities and to complete the deal. Uniti states that no capital would be taken in unless they are able to hit their 5M SEK target during the next week. The company claims that it has received pledges for the risky deal totaling 2.5M SEK from existing investors in the past few days but there is still a long way to go and time is running out.
The global pandemic has not helped Uniti in its ambition to create a new, global electric vehicle company that is affordable and sophisticated. In a blog post, Uniti founder and CEO Lewis Horne provided an update on events that have led up to this cash crunch.
Horne said that in 2019, they had completed the design specifications and "A-surfaces" for the Uniti One vehicle with the expectation to have it on the road by Q2 2020.
"Aligned with that milestone, we would start a capital raise in London. Unfortunately, 2020 started with news that our engineering partner couldn't get our vehicle body parts from suppliers due to a virus in their hometown – Wuhan, China. Alternative parts made in the UK would be wildly more expensive and our very sensitive budget could not handle this," said Horne.
Uniti appears to have completed a pre-pack bankruptcy proceeding at some point in Sweden that "led to our reconstruction in the Swedish courts."

Horne said they have scaled down their team to the minimum and moved out of their office, reducing their burn rate to as low as possible.

In the comments of the blog post, Horne said the public explanation "was pretty tough" … "but glad to have it out there."

The life of an entrepreneur is never easy – even more so in such a competitive market as electric cars.

For perspective, Uniti first crowdfunded on FundedByMe seeking a mere €500,000 in 2016. The campaign closed having raised €1.2 million at a valuation of €9.8 million. In 2018, Uniti launched an equity offering on Crowdcube raising £1.1 million on a pre-money valuation of about £100 million. These investors have lost most (if not all) of their money unless Uniti can pull a miracle out of its hat this week. The company should know its fate by the end of this week. Uniti is accepting indications of interest here.

Have a crowdfunding offering you'd like to share? Submit an offering for consideration using our Submit a Tip form and we may share it on our site!

Sponsored Links by DQ Promote