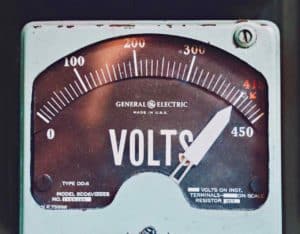 Cryptocurrency options trading platform PowerTrade has released Power Protocol (aka Power Pro), a decentralized derivatives protocol with a set of features including span portfolio margin across all products, multi-collateral USD-contracts, derivatives trading tools, and an RFQ protocol, all available via mobile (IOS and Android) and web.
Bringing together these two platforms into one decentralized protocol enables PowerTrade to make its existing derivatives platform and product offering fully decentralized. Power Pro's prototype technology enables decentralized clearing, settlement, and noncustodial funding and withdrawal, with all trades cleared and settled on-chain and backed by a fully decentralized, non-custodial protocol. Because the exchange does not custody user funds, which is managed by the Power Protocol, users are able to just connect their wallets to begin trading.
Given many crypto exchanges—especially decentralized crypto exchanges—are not designed to support the complexity of derivatives trading, the crypto derivatives market has been underserved until now. PowerTrade said it is specifically designed to support a full suite of complex derivatives trading, financial instruments otherwise reserved for professional traders, enabling all traders to maximize ROI through an interface that aims to provide better prices at higher volumes with less capital, all with full decentralization with the launch of Power Pro.
"As everyone knows, volatility and crypto go hand in hand, as is the same with decentralization and crypto," business development and growth officer Tom Howard said. "Crypto derivatives trading can be used by both professional and retail traders to hedge against their crypto-asset of choice, be it BTC, ETH, and soon other assets. Derivatives trading is the best for hedging and people deserve the best. We're very proud to reach this milestone and make these otherwise inaccessible financial instruments widely accessible in a truly decentralized fashion because that means both equal opportunity for all and growth within the crypto industry."
The Power Protocol (PowerPro) will operate under a DAO entity, independent from centralized entities under governance of Power Fuel (PTF) holders.