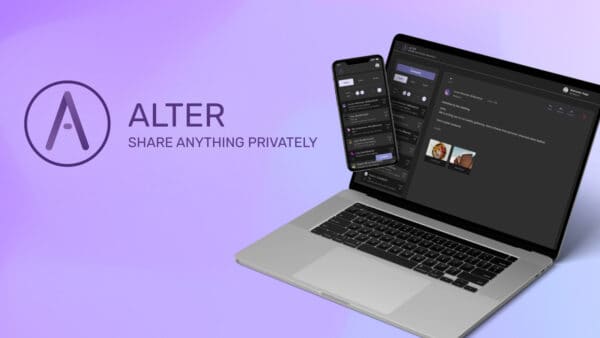 Alter, formerly doing business as Altermail, reports that it has raised USD$ 1 million in seed funding. The venture capital firms participating in the funding round include Sky Vision Capital, Iconium, Magnus Capital, Sienna Network, Secret Swap, R930 Capital, Xavier Venture Group and Crypto Jalal Najjar. The seed round was funded via a SAFE.
Alter, is a blockchain-based communications platform that facilitates email, messaging, and file-sharing in a secure process. Alter claims to be the most private and secure messaging app available. The company intends to cater to individuals as well as businesses and government entities.
Alter says the funds will be used to continue to grow its decentralized technology app (dApp), investing in its engineering as well as the launch of the Alter governance token.  Additionally, the company is keen to strengthen its hosting infrastructure and product features while developing and launching the Alter governance token — $ALTER — later in December this year.
Alter launched last October and reports adding 1000 clients in its first three weeks of operation.
Alter operates as a subscription service with two options. Alter and Alter Pro at $50/year and $75/year respectively.