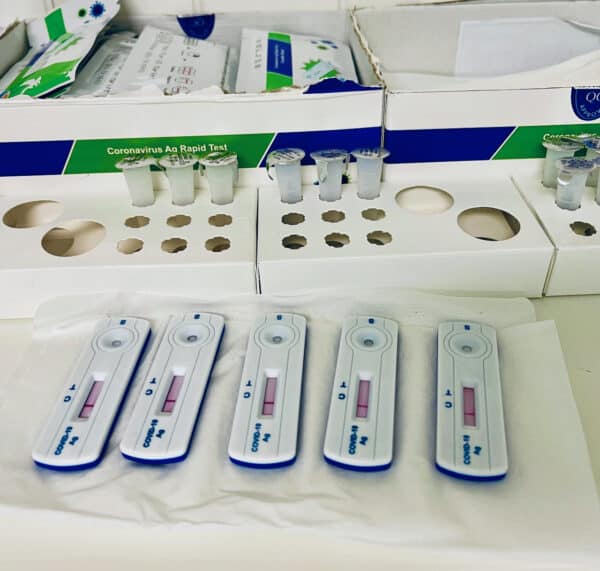 2021 continued to be another "unprecedented year in the financial services industry," according to an update from payments specialist Banking Circle.
The team at Banking Circle points out that not only did the impact of COVID-19 "continue to accelerate change, but a number of new regulations, standards and guidelines were introduced."
Banking Circle ended the year "on a high, signing three new clients in December," the Fintech firm revealed.
This month, the Financial Stability Board (FSB) announced that it is performing a survey in order to obtain feedback on how national and regional data frameworks are affecting cross-border payments with FSB members "given until 14 January 2022 to submit their feedback."
Pay.UK also confirmed an update to its New Payments Architecture (NPA) project, which primarily focuses on enhancing UK retail payments for businesses and customers. The second standards technical release, while still in drafts, has "factored in changes brought about by ISO 20022, and can be used to undertake business impact assessments of these new standards," the report from Banking Circle noted.
The update also mentioned that the European Central Bank (ECB) this month stated it will be "redesigning Euro banknotes, with the new designs expected in 2024 after a consultation period."
Banking Circle went on to share what they consider to be the "top industry stories" from the past 12 months.
Kalifa review of UK FinTech published
In February of this year, an independent review of the United Kingdom's Fintech sector was carried out by Ron Kalifa OBE, which identified "priority areas of support needed."
The report revealed that the United Kingdom was "at risk of losing its leading position as a FinTech hub, and outlined recommendations to ensure its position was maintained," the report from Banking Circle noted while adding that funding in 2020 was "down year-on-year, but the acceleration of digitalization, especially in the financial services sector, means it has never been a more important time to embrace innovation."
As noted in the update:
"Suggestions from the report include the creation of a regulatory FinTech 'scalebox' to provide additional support to growth stage FinTechs, as well as a Centre for Finance, Innovation, and Technology, to strengthen national coordination across the ecosystem. However, in November, Innovate Finance raised concerns that the UK Government had failed to devise a cohesive strategy based on these recommendations."
While sharing other key developments, the report noted that the EBA published its final report "containing revised AML and CTF risk factor guidelines."
During March, in response to the emergence of new risks and changing EU legislative framework, the European Banking Authority (EBA) "released updated guidelines on customer due diligence, and the factors that credit and financial institutions need to consider when assessing the money laundering and terrorist financing risks associated with individual business relationships and occasional transactions."
In September 2021, Luxembourg's financial regulator, the Commission de Surveillance du Secteur Financier (CSSF), announced that it was "officially adopting the guidelines, followed by Germany's Bundesanstalt für Finanzdienstleistungsaufsicht (BaFin) in November."
A further update from the EBA announcing "a public consultation to its draft guidelines on the use of remote customer onboarding followed at the end of 2021." The deadline to respond "is 10 March 2022," Banking Circle noted.
Meanwhile, Bank of England announced "creation of a Central Bank Digital Currency Taskforce."
Moving into Q2, The Bank of England (BoE) and HM Treasury (HMT) announced the "creation of a joint Central Bank Digital Currency (CBDC) Taskforce to coordinate the exploration of a potential UK CBDC."
As noted by Banking Circle:
"A statement was issued outlining the next steps for CBDC in November. It was confirmed that in 2022, HMT and the BoE will launch a consultation which will set out their assessment of the case for a UK CBDC, including the merits of further work to develop an operational and technology model."
Deadline for Strong Customer Authentication "extended to 2022."
Earlier this year, the FCA announced it was "extending its deadline for implementing Strong Customer Authentication (SCA) for e-commerce transactions to 14 March 2022."
As noted by Banking Circle:
"The extension on the new rules, which are being introduced to enhance the security of payments and limit fraud, has been put in place to minimise disruption to merchants and consumers. The reason for the extension was, in part, due to the impact of the pandemic.
By the 14 March 2022 deadline, the FCA expects "full compliance for e-commerce transactions."

A reminder about the deadline was "sent to CEOs in October, stating that 'Any firm that fails to comply with the requirements for SCA after this date may be subject to supervisory or enforcement action, where appropriate'."

For more details on these updates, check here.

Sponsored