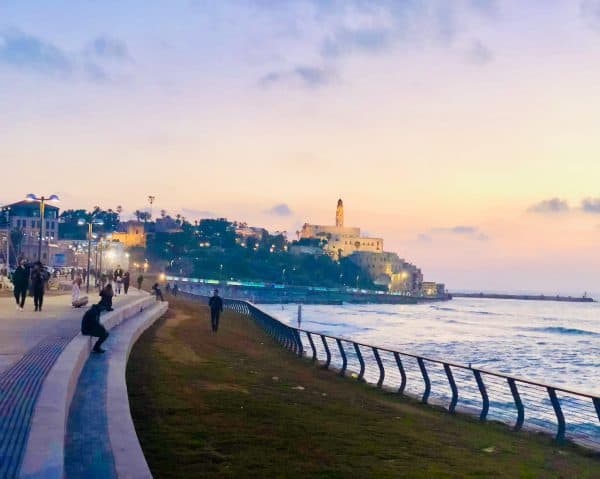 Team8, an Israeli venture group, recently revealed that it is extending its existing relationship with Deloitte to support the development of various technologies for financial services.
Deloitte and Team8 will aim to lower the common risks associated with startups via early engagement with clients.
As mentioned in a release, the intent is to "connect Team8's fintech startups with Deloitte and its clients to leverage these new technologies, and to help them understand industry pain points, identify new opportunities, validate solutions and accelerate market access."
Deloitte, via its Catalyst group, works to improve corporate innovation opportunities for high-potential startups, while Team8 works with entrepreneurs to build Fintech companies. As such, this relationship will "enable Team8's fintech startups to engage in robust market validation processes and gain broader access to insights on emerging trends, while providing Deloitte's ecosystem with access to innovative technology and the teams that create it," the announcement explained.
As part of the relationship, Deloitte and Team8 are looking into key trends and innovative solutions in the tax sector that are "largely being driven by fintech companies."
The research will "culminate in the publication of a joint report that is scheduled for release in the coming months," the update noted.
Zach Aron, Principal, Deloitte's US Consulting Fintech Leader:
"Team8 is a leader in building startups with technology that has the power to transform the way companies do business. By working with them, our clients will benefit not just from the technology, but from the expertise that Team8 brings. We look forward to collaborating with Team8 and our clients to understand how the market is shifting and where the most promising fintech opportunities exist."
Rakefet Russak Aminoach, Managing Partner, Team8 says:
"Fintech is a complex industry where innovation needs to sit alongside a deep understanding of the business' domain, regulations, privacy issues and cyber threats. Today, it's not just financial services firms exploring fintech solutions, but also non-financial firms. Both need to be able to access the right combination of financial technology and financial expertise as they grow their offerings. The relationship with Deloitte is a wonderful opportunity for us to engage with these companies in order to share experiences and learnings."
The financial industry is currently "facing demands for better, more personalized and affordable financial services."

The increased use of digital services is "opening doors for new solutions," the announcement noted while adding that firms looking for the right solutions will now be "able to benefit from the combination of Deloitte's consulting services with Team8's experience to drive improved understanding of fintech, to reduce risks and to benefit from collaborative research and insights that support long-term innovation."

As covered, Team8 is a venture group that builds and backs tech firms in the fields of cybersecurity, data, and fintech.

Team8 says that it "rethinks venture to provide entrepreneurs with an unfair advantage, accelerating success in an increasingly competitive landscape."

Its extensive network of global professionals "uniquely positions Team8 as the venture partner of choice with a deep understanding of the industry's challenges," the company claims.

Team8's leadership team reportedly includes unicorn founders, bank and fintech CEOs, and former leaders of Unit 8200, Israel's "elite" military technology and intelligence agency.

Sponsored