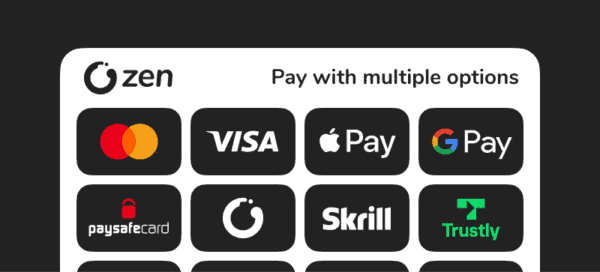 Zen.com, a licensed electronic money institution regulated by the Central Bank of Lithuania (but based in Poland), has announced fiat to digital asset conversions, along with the transfer of fiat to any digital wallet accepting BTC, ETH, or USDT (ERC-20). Zen states there are more currencies coming up in the near future. The services is available
Zen.com founder Dawid Rozek, says there is currently a lot of noise around digital assets and their popularity has increased but complexity reduces wider adoption:
"We feel that everyone should have access to their own money, regardless of whether they store their assets in a wallet, or on an exchange."
Zen will accept and convert digital assets to fiat upon receipt. Currently, the service supports Bitcoin (including instant transfers and top-ups), Ethereum, and USDT, as well as Litecoin (only transfers from fiat account to an exchange or a wallet). Additionally, users are said to be able  to convert digital assets into EUR, and then into over 30 fiat currencies serviced by the Zen.com wallet, such as GBP or USD.
Zen says one of their competitive advantages is pricing. Sending digital assets from an exchange or a digital wallet to a EUR currency account at Zen incurs a fee of 0.5% (Platinum plan) or 0.9% (Gold plan).
Sending from a EUR currency account to an exchange or to a private digital wallet holds a fee of 0.5% (Platinum) or 1% (Gold).
Zen says this compares with many competitors that have a transfer fee of between 1.5-2%.
Access to the Gold plan costs EUR 0.99 a month, while Platinum is EUR 4.99 per month.
Rozek says there is no shortage of platforms that allow you to exchange digital assets but many are not simple to use plus they have additional fees or hidden charges:
"… we believe that people looking to participate in the growing market for digital assets should have a simple and safe way to access their money."
Note, Zen = zero effort nonbank.