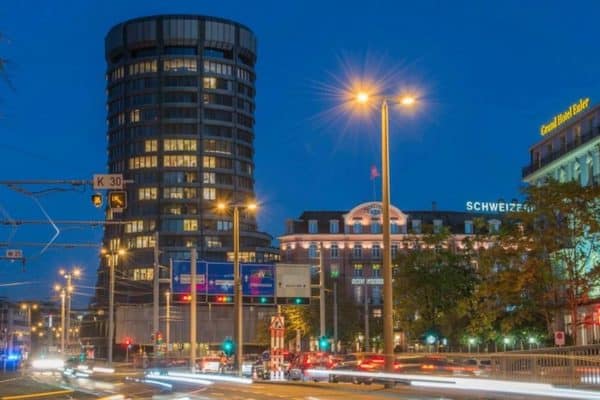 The Bank for International Settlements (BIS) has appointed Raphael Auer as the Head of Innovation Hub Eurosystem Centre.
Auer is presently a principal economist in the Innovation and the Digital Economy division of the BIS's Monetary and Economic Department.
He has "contributed extensively to BIS policy publications and published widely in the field of central bank digital currencies (CBDCs), stablecoins and cryptocurrencies," according to a release.
The BIS Innovation Hub Eurosystem Centre will maintain locations in Frankfurt and Paris, the update revealed.
The Bank for International Settlements (BIS) confirmed that Raphael Auer will join the BIS Innovation Hub (BISIH) team as the head of the upcoming Eurosystem Centre, "expected to open in the first half of 2022."
The BISIH Eurosystem Centre will be "hosted by the European Central Bank, the Deutsche Bundesbank, and the Bank of France along with all the other central banks of the Eurosystem."
It joins "a growing network of Innovation Hub centres that the BIS has established around the world over the last two years, in Switzerland, Hong Kong SAR, London, Singapore, and Stockholm, as well as a strategic partnership with the Federal Reserve System."
The update also revealed that a centre in Toronto, Canada, is "planned to open in 2022."
Benoît Cœuré, Head of the BIS Innovation Hub, stated:
"I am delighted that Raphael is joining the Innovation Hub team. His deep-seated knowledge of digital currencies and financial technology, gained through his extensive experience as a policy and research economist, will strengthen the intellectual foundations of the practical experimentations conducted by the Innovation Hub. The Eurosystem centre's work will be a key part of the Innovation Hub's growing project portfolio and will connect us with the euro area's vibrant innovation ecosystem."
Auer's current work mainly focuses on CBDCs, stablecoins, and cryptocurrencies. In these fields, he has contributed to the BIS' policy publications and international fora.

He has also "published widely on issues related to international economics, monetary policy, and digital currencies."

Before joining the BIS in 2015, he was Deputy Head of International Trade and Capital Flows at the Swiss National Bank. A national of Austria and Switzerland, he "holds a Ph.D. in economics from the Massachusetts Institute of Technology."

He is "expected to begin his new role in February 2022," the update confirmed.

Sponsored