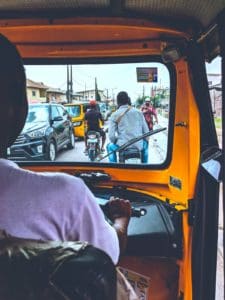 ThankUCash, a loyalty, deals, and rewards platform targeting African markets, this week announced the close of a $5.3 million seed funding round. The company launched in 2018.
The round was led by venture capital firms 500 Global and Unicorn Growth Capital. U.S.-based accelerator Expert Dojo, Predictive VC, SaaS Growth Ventures, Betatron Venture Group, Accelerex Holdings. Individual investors like Andrew Dell, former CEO of HSBC Africa, and Craig Fenton of Google UK also participated. The funds will be used to expand in ThankUCash's home country of Nigeria, along with moves in Ghana and Kenya. Hiring and enhanced offerings are also on the to-do list.
"For years, store-like businesses in Nigeria such as supermarkets and restaurants have operated offline, relying on bookkeeping and head knowledge to record their customers' activities in their shops," CEO Simeon Ononobi said. "This made it difficult to offer cashback and loyalty points to customers. Online platforms like ThankUCash present these merchants with an opportunity to delve into rewards and help them retain loyalty and increase revenue."
Ononobi, along with Suraj Supekar (CTO), Madonna Ononobi (COO) and Harshal Gandole (engineering SVP) together started ThankUCash. It is a multi-merchant rewards platform that allows users to shop in one store and earn loyalty points in another. There are thousands of merchants listed in the app, Ononobi said.
ThankUCash raised a $320,000 pre-seed round that attracted funds from 500 Startups, Google Launchpad, Microtraction and Ventures Platform. They have more than 600,000 users and onboarded more than 1,000 stores on its platform. In excess of $80 million in transaction volume has moved through the company.
Next up for ThankUCash is building infrastructure for companies that want these services.
"We are creating solutions that help SMEs succeed while increasing consumer buying power and opportunities," Ononobi said. "We want to build an infrastructure for rewards, loyalty, deals, buy now, pay later, cashback.
"Cashback was our low hanging fruit and an entry point. We're still going to go into deals, couponing, gift cards, buy now, pay later, anything that will help the business grow, but at the same time, allowing the consumer increase in opportunities of buying."
Ononobi previously built a payments company and apps for Nigerian banks and the government. He feels ThankUCash will revolutionize rewards in Africa in the same way Flutterwave and Paystack did for payments.
"Some companies such as banks have launched cashback programs via debit cards to users in the past," Ononobi said. "But most of them have been generally inefficient, from setup down to collections and redeeming of points, and Ononobi argues that their inefficiencies boil down to no technical support. ThankUCash sees a gold mine to provide plugins banks and fintechs can tap into to offer cash back and rewards.
Sponsored