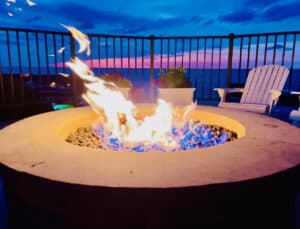 The team at Fireblocks has announced that they've acquired $550 million in capital through a Series E round.
This brings Fireblocks' valuation to $8 billion, making the Fintech firm "the highest-valued digital asset infrastructure provider in the world."
As mentioned in the update from Fireblocks:
"It's a tremendous vote of confidence in the Fireblocks platform, coming on the heels of a highly successful year. We reached some major milestones in 2021, growing from 150 customers to more than 800 customers, and surpassing $2 trillion in assets transferred."
This latest capital injection, which has been co-led by D1 Capital Partners and Spark Capital, along with contributions from 10 new investors, including General Atlantic, Index Ventures, Mammoth, CapitalG, Altimeter, Iconiq Strategic Partners, Canapi Ventures, and Parafi Growth Fund, should "help us continue removing the complexity of working with digital assets."
Every business is going to be "a crypto business" one day
The world economy is increasingly embracing digital assets in a major way, and at Fireblocks, they believe that crypto adoption will accelerate over the coming year.
The numbers speak for themselves: "55 of the world's top 100 banks already have crypto and blockchain exposure, and nearly all are planning to expand their footprint in the digital asset landscape."
Moreover, 26% of American households have investments in crypto-assets, and that number is climbing quickly.
The steady demand for crypto among consumers "represents a huge market opportunity for financial services, corporates, fintech firms, new Web 3 businesses, exchanges, and other institutions."
Everything that's happening at the cross-section of DeFi, NFTs, gaming, streaming, and entertainment will be "the biggest emerging use cases in the next year and a half," according to the update from Fireblocks.
Consumers need to think about infrastructure that's "future-proof to layer more providers into the stack." According to the firm, users should "want to be agile, and consider whether the platform you're selecting offers the security, custody, and control over assets that can apply to these use cases."
Michael Shaulov, CEO and Co-Founder, shared that they have secured a total of $1 billion and their funding will be key when it comes to supporting organizations across the globe to thrive in the digital asset economy.
In order to achieve that, the team will continue to create self-service functionality, enable their clients to deploy the best products, and invest in people who can help their customers on an international level.
The company also shared:
"Last month, we introduced self-service features that give you a higher degree of control and convenience for your Fireblocks workspace, and we're going to continue expanding these features in the coming months."
They added:
"These capabilities accelerate your onboarding experience, simplify day-to-day operations, and provide improved management over your assets and permissions, while benefiting from the security and stability of the Fireblocks platform."
For more details on this announcement, check here.

Sponsored