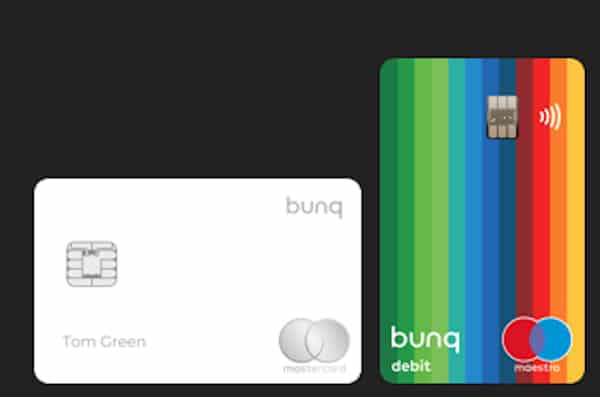 European Fintech Bunq has reportedly become one of Europe's first neobanking platforms to offer its clients a straightforward and sustainable way to invest their funds. The Dutch firm was recently valued at €1.6 billion and has now introduced 'Easy Investments' as part of the most recent update to its Fintech app (bunq Update 19).
The new feature allows clients to invest in environmentally friendly firms and those focused on sustainable development, following a partnership with birdee. As mentioned in the update, bunq clients may select from three diversified portfolios to find the one that addresses their investment objectives, enabling them to earn more easily while eliminating the hassle of managing individual stocks and shares.
Levels of retail investing in Europe have doubled since 2020 (following the COVID-19 outbreak). With European clients now squeezed by low interest rates and really high inflation, bunq is hoping that 'Easy Investments' will give its clients an accessible way to get a sizable return on their savings.
Ali Niknam, Founder and CEO at bunq, commented on the firm's move into the investing space:
"This is a really exciting development for bunq. With 'Easy Investments', bunq users can put their money to work and earn more effortlessly, all while helping to build a greener planet."
Other features revealed in Update 19 reportedly include the addition of 10 more foreign currencies to the bunq Fintech app — all selected based directly on client feedback — meaning users may receive, hold, convert, and spend in 15 currencies directly via their smartphone.

An updated 'Friends' feature enables clients to better share experiences and discover new places together. Meanwhile, the addition of bunq DigiCards allows users to protect their physical card's sensitive details by using a virtual card for conducting online transactions.

As covered, bunq had revealed that with the new year and "new you," they will help clients with  saving even more money in 2022, which means "having more to spend on the things that you love" or care about.

The team at Fintech challenger bunq has shared some simple ways to save.

With bunq, you can automatically start saving for your goals, the company writes in a blog post. According to the Fintech firm, it's easier to put money aside "when you have a clear goal." After all, "manifesting is powerful," bunq notes while explaining that you may "simply create a Savings Goal in the bunq app for anything you want – from the next dream holiday, to your first house or an amazing outfit."

Sponsored