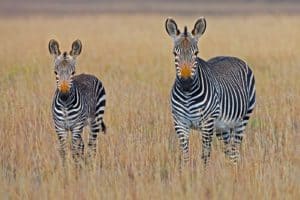 Zebra Technologies Corporation (NASDAQ: ZBRA), an innovator at the front line of business with solutions and partners that aim to offer a performance edge, has announced a new portfolio of "highly accurate" Integrated RFID portals.
Zebra's integrated UHF RFID portals are suitable for asset and workflow management, traceability and compliance applications "in a variety of industrial and commercial environments including warehouses, pharmaceutical manufacturing plants and retail backrooms."
Zebra is introducing four new integrated solutions that "make it easier and more convenient for businesses and specialized PartnerConnect partners to efficiently deploy RFID in the U.S. and Canada."
The Zebra Transition RFID Portal is used at dock doors "to automate and improve the efficiency of previously manual data capture and product flow operations where human intervention and/or manual barcode scanning is required," according to a release.
The Zebra Wall-Mount RFID Portal is fully enclosed and "mounts near doorways, storage rooms, and hallways in offices and warehouses to help track a variety of assets such as IT devices, pharmaceutical items, and retail inventory," the update explained.
Providing a unique form factor designed to automatically read assets traveling down a conveyer, the Zebra Fixed RFID Tunnel can "monitor workflow, validate boxed products, and improve shipping accuracy," the announcement added.
Zebra's Integrated RFID Table uses a fixed reader "mounted within a custom-built table supporting sorting, packing and compliance workflows for example lab and specimen tracking in healthcare."
Matt Seltz, GM of Location Solutions, Zebra Technologies, remarked:
"Zebra is expanding the industry's broadest, field-proven RFID portfolio and providing businesses with unmatched accuracy and interoperability, enabling them to deploy high-performance solutions that anticipate real-world challenges and elevate the performance of every system, device, tag and worker. Our new integrated RFID portals will provide organizations with the confidence to know where their assets are any point in time and help increase the accuracy and speed of receiving, put away, consume and resell."
Zebra's integrated RFID portals were "designed with front-line users, workplaces, and workflows in mind, building in ease of use, reliability, and ruggedness." Featuring specialized antennas, Zebra's integrated RFID portals aim to provide "superior" RFID performance to ensure "highly accurate" read rates. Power-over-Ethernet (PoE) connections "allow easy installation and deployment."
With almost 20 years of innovation in connected edge technologies, Zebra is a key provider of location solutions "ranging from simple passive RAIN RFID tags on packages to the most complex active tracking of athletes in real time."