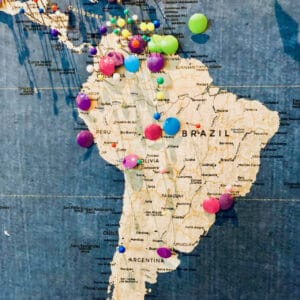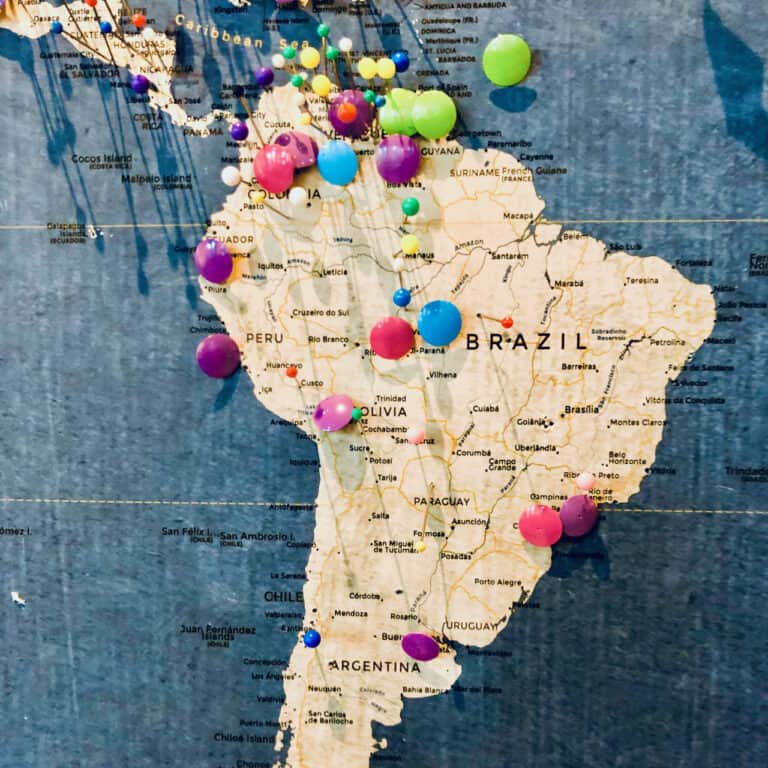 EBANX, the payments platform in Latin America, is celebrating 10 years since its founding as it closes in on a key milestone of 1 billion transactions processed across 15 different countries.
The Brazilian Fintech firm, co-founded by Alphonse Voigt, João Del Valle and Wagner Ruiz in 2012, started off its journey by providing cash vouchers as a payment method to global digital commerce sites that wanted to sell goods in Latin America, and became "the first unicorn in the southern region of Brazil and a reference for payments processing across the region." At present, it counts over 1,000 global firms as part of its client base, and over 70 million Latin Americans have reportedly performed transactions using its payment solutions.
João Del Valle, co-founder and CEO of EBANX, stated:
"In these 10 years, we have been able to witness important transformations in the digital market, in the payments industry, and in innovation ecosystems around the world. We are pleased to have actively participated in these movements in Brazil and Latin America, using cutting-edge technology and local knowledge. Today is the day to celebrate all the achievements so far – but, above all – to outline the new challenges ahead, always with the clear mission of creating more access between people and companies from all over the world."
With business offices in ten countries today, EBANX grew over 110% in processed volume in 2021, and will continue "to focus on offering the best products and services to its global customers, expanding its operations, and maintaining the consistent growth of its operations."
As noted in an update shred with CI, here are key milestones in EBANX's history:
In 2012, Alphonse Voigt, João Del Valle and Wagner Ruiz founded EBANX in Brazil and, in the same year, the startup was selected into the Endeavor network, becoming the smallest company in the organization's portfolio.
In 2013, EBANX conquered its first global customer, connecting a major international e-commerce player to Brazilian customers through its payment solutions. Currently, there are more than 1,000 digital commerce companies in EBANX's portfolio that sell products and services to consumers throughout Latin America.
In 2014, the preparation to expand internationally began and, in 2015, the company established operations beyond Brazil, in Mexico and Peru. Today EBANX operates in 15 Latin American countries.
In October 2019, EBANX became a newly minted unicorn – the first tech startup from the southern region of Brazil to surpass a $1 billion valuation after a follow-on investment from FTV Capital, a U.S.-based growth equity investment firm. The firm had already invested in EBANX, announced in January 2018, for $30 million, with participation from Endeavor Catalyst. That was the first investment received by the fintech company and added to the business FTV's expertise in the payments industry and Endeavor's high-impact entrepreneurship knowledge.
2019 marked the beginning of its portfolio diversification as EBANX began to go beyond international payments by adding local payments operations in Brazil. In the same year, the company launched EBANX Track, a tracking app for global e-commerce sites focused on Latin American consumers. In early 2020, it launched EBANX GO, a digital wallet offered to consumers with a partner.
In 2021, EBANX launched EBANX ONE, a first-of-its-kind platform that connects all its payments solutions through a single integration. It is a complete payments solution with proprietary technology that allows global and regional companies to have hybrid combinations of operating models across LatAm. The breakthrough innovation was the culmination of almost ten years of expertise garnered by operating EBANX's core payments business.
In the same year, EBANX announced Advent International's mega investment round of $430 million, Advent's largest investment in a Latin American technology company, and the second-largest funding round received by a LatAm fintech company in 2021.
The acquisitions of Juno and Remessa Online, two Brazilian fintechs, closed during 2021, as well as the deal to acquire shares of Banco Topázio, further strengthening EBANX's portfolio diversification.
In January 2022, EBANX strengthened its local operations in Mexico, with a focus on serving companies in the country in addition to global merchants. It opened a new office in Mexico City.
In February, EBANX announced the appointment of Paula Bellizia, a former VP at Google, as the new president of Global Payments; reinforcing the expansion of its global services and crowning a movement to consolidate EBANX as a payments leader, following the appointment of Alexandre Dinkelmann as its new CFO in 2021.
Sponsored