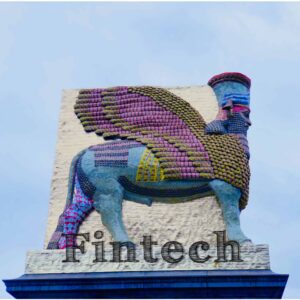 Better Tomorrow Ventures, a venture firm focused on helping early-stage Fintech companies, has raised $225 million for a fund, triple the amount it raised a mere 18 months ago.
The plan is to devote $150 million to invest in 30 pre-seed and seed-stage startups. The remaining $75 million is earmarked for follow-on funding opportunities. A total of 22 investments were made from the original $75 million fund.
Better Tomorrow Ventures was founded by a pair of successful fintech entrepreneurs. Jake Gibson co-founded NerdWallet after spending six years on Wall Street. He has two degrees from the Massachusetts Institute of Technology, one in Math and the other in Management Science with a focus on Quantitative Finance. His last half-decade has been spent as an angel investor.
In 2010 Sheel Mohmot co-founded Fee Fighters, a modernized payments processor, before selling it to Groupon in 2012. Then in 2013 he co-founded Innovative Auctions, a service provider of high-stakes auctions for telecommunications spectrum, natural resources, electricity, and top-level domains.
"We take a very broad view on fintech and think we are in the early innings here," Mohnot said.
Better Tomorrow Ventures has assisted companies around the world, including Nigeria-based Cadana, which facilitates on-demand payments for African workers and automates compliance and payroll. Based in India, CashBook is a digital record-keeping app where users can add entries, segregate records and find overall balance instantly. Brazil's Clubbi provides access to all the products offered at the cheapest wholesalers and markets in the city.
"We are founders ourselves and think that we can have the most impact at the seed stage," Mohnot said. "Seed is where founders need the most support, and we love being the first call."
In a 2020 interview with Tech Crunch, Gibson explained why Better Tomorrow Ventures casts such a wide net when considering which companies to support.
"Our thesis is that everything is Fintech, so we invest across the board: payments, lending, banking, real estate, insurance, b2b, consumer — anything that's ostensibly fintech," he said. "We think a lot of companies that aren't typically fintech today will look like fintech later, with more and more tech platforms that get into financial services. We're investing at the pre-seed and seed stage but also meeting with founders at the idea stage, sometimes to talk them out of starting another neobank."