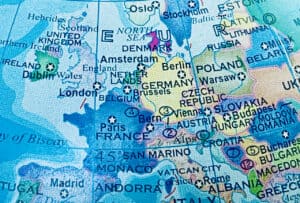 Adyen (AMS: ADYEN) has opened up applications for its second annual accelerator program.
It is a week-long program "aimed at EMEA-based social enterprises and impact startups."
Adyen, the international payments platform leveraged by established firms, has noted that it is looking for direct-to-consumer businesses "with a clear and demonstrable impact on one of the categories of the UN SDGs and with a minimal viable product that have launched in the market and are looking to scale."
All participating startups will work with business mentors from Adyen "to help them with concrete business challenges." The core program will include workshops, talks and activities, along with networking opportunities with fellow participants and investors. The week will include a pop-up impact market at the Adyen offices, "where participants can showcase and get feedback on their products while testing out Adyen technology."
In order to determine the winner, the week will end with a demo day where participants will "get a chance to pitch their startups to an audience with impact-focused investors and Adyen board members."
In order to apply, firms are required to fill in an application form that may be accessed here. The program will "last from June 13-17 and applications close on March 16."
Ingo Uytdehaage, CFO at Adyen, stated:
"We are looking forward to the second annual Adyen accelerator program. We're extending our commitment to make good choices to build an ethical business by making the wider startup ecosystem more inclusive to impact-driven businesses. We believe in using the momentum of our growth and success to ignite and give back to businesses making the world a better place, in the same way that we have been helping our own merchants thrive."
As covered, Adyen  offers a modern end-to-end infrastructure connecting directly to Visa, Mastercard, and consumers' internationally preferred payment methods. Adyen delivers payments across online, mobile, and in-store channels. With offices across the globe, the Fintech firm serves clients such as Facebook, Uber, Spotify, Casper, Bonobos and L'Oréal.
Notably, Adyen had published the H2 2021 shareholder letter and interim financial results.
Results for the past half year "were strong, and the indicators of sustainable profitable growth remain intact." The company achieved new milestones in the past year "including half a trillion Euros of processed volume and a billion Euros of net revenues."
Summary H2 2021
Processed volume was €300.0 billion, up 72% year-on-year
Net revenue was €556.5 million, up 47% year-on-year
EBITDA of €357.3 million, up 51% year-on-year
EBITDA margin was 64% for the period as a result of strong net revenue growth paired with the operational scalability of the Adyen platform
Free cash flow conversion ratio was 90%, with CapEx at 6% of net revenue driven by
investments in our new headquarters in Amsterdam