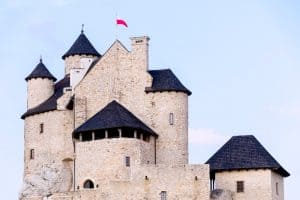 European payment institution, Igoria Trade SA, is enhancing its multicurrency IBAN capabilities by "working in partnership" with technology-first payments bank, Banking Circle.
Utilizing Banking Circle Virtual IBAN, Igoria Trade will also "benefit from fast, secure SEPA, SWIFT and Faster Payments transfers."
With head offices in Warsaw, Poland, Igoria Trade SA provides "a range of solutions to its individual and business customers, including the multicurrency IgoriaCard for payments and cash withdrawals around the world."
Igoria Trade's online financial platform Trejdoo, "offers solutions and services including currency exchange, currency cards and multicurrency cross-border transfers."
Wojciech Kuliński, CEO of Igoria Trade SA, stated:
"Our mission is to provide our customers with innovative financial services that are tailored to their specific needs. To achieve this we needed to increase the reliability of the IgoriaCard banking infrastructure, especially for the B2B multicurrency cards and accounts and Banking Circle is the perfect partner, offering the reliability and flexibility we needed."
Kuliński added
"Through Banking Circle we are also now able to offer our customers SEPA Instant and DK IBANS, adding value to our proposition without the significant investment that would be required to develop these solutions in-house."
Anders la Cour, Chief Executive Officer of Banking Circle Group, remarked:
"With a mission aligned to that of Banking Circle, Igoria Trade SA has been offering innovative cross-border financial services to increase financial inclusion for a decade. The company is dedicated to continually reviewing and upgrading its suite of solutions, and we look forward to working in partnership with the team to further enhance and broaden their offering in the future."
As covered, Banking Circle shared their latest white paper, 'Payments without barriers: Focus on Denmark'. The Fintech firm has looked into the opportunities and challenges for cross-border trade in the country.
Although slow settlement times and high costs are a barrier for firms wanting to trade in smaller markets, "improved direct clearing via the Danish National Intraday Clearing System is allowing businesses to tap into the market opportunities in Denmark and benefit from faster, lower-cost payments and collections."
However, Banking Circle pointed out that there are still certain barriers when it comes to trading with companies and consumers residing in Denmark.
Findings of the paper include:
The total cost of payments in Denmark is around 0.8% of GDP, according to the Danish Central Bank
Business-to-business transactions account for 27% of that total, or Danish Krone (DKK) 4.2 billion
Denmark has the second-highest electronic payments penetration rate in Europe, and the total volume of digital commerce grew by almost 30% in 2020 alone
However, 37% of companies transacting in and out of Denmark are looking to improve their trade settlement times – 10% higher than the average across Western Europe