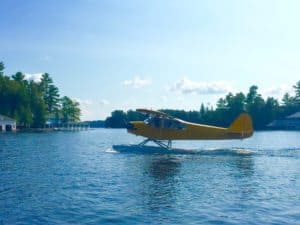 The team at Clearco notes that if you are not familiar with revenue-based financing (RBF), then you should know that it may be traced back over 30 years, "yet surprisingly few founders and entrepreneurs know about its many benefits."
Revenue-based financing is "a form of royalty-based financing." Clearco explained that it is a means of raising capital by "promising future sales in exchange for funding."
The firm added that instead of incurring interest with debt financing or giving up a piece of your company like with equity financing, "the initial investment is repaid based on business profits until the advance is paid in full." Many business owners "consider RBF as a more fluid form of financing with flexible repayment terms."
Clearco wrote in a blog post that "unlike other forms of financing, there are no fixed payments." If no profit is generated within an agreed payment term, "no money is paid to the investor with zero penalty." If more significant profits are made, "the borrower can pay the advance off much faster and take another top-up, if desired," the company added.
According to the update, RBF is considered "an excellent option for medium-sized and earlier-stage businesses having difficulty receiving traditional funding." Some of these funding challenges "include low credit score, lack of assets, lack of investor network, or not having ties to venture capital firms."
This year, savvier business leaders "are likely to opt for RBF over traditional financing methods," according to Michele Romanow, president and co-founder of Clearco.
She added:
"RBF is often a far more compelling proposition for Founders than venture capital or business loans. Because, primarily, Founders get to keep full ownership of their business rather than giving up equity—as is the case with venture capital—and there is no risk of default as there is with a loan."
Romanow first looked into RBF after joining the Canadian network series Dragon's Den back in 2015. From there, she "saw an opportunity to launch Clearco the same year."
She further noted:
"I was pitched a lot of business ideas where Founders were looking for growth capital in exchange for equity. It struck me then that that might not be the best funding option for those businesses, and I began to offer contestants an alternative option. Namely, I would take a fixed percentage of their sales until the investment was repaid or remitted, plus a small additional fee. That model proved very successful, and Clearco grew from there."
Essentially, RBF offers businesses with upfront capital "in exchange for a share of future revenue. It is not a loan and does not have interest payments." Clearco, the global market leader, does "not take equity or an ownership stake in any funded businesses," the update clarified.
Romanow continued:
"If the company deploys the capital and grows, Clearco sees a return on its investment. So our incentives are aligned to that of the company."
The COVID-19 crisis has helped "spawn countless new businesses, with many first-time Founders taking the plunge into the world of entrepreneurship." The update also mentioned that the events of the last two years have "helped SMEs, in particular, realize the enormous potential of e-commerce, having been forced to embrace new revenue channels during lockdowns."
Romanow continued:
"Not many Founders know about RBF right now," says Romanow, "but I think what's changed in recent years is the explosion in e-commerce. The VC industry has also understood the economics of e-commerce better than traditional lenders. For that reason, e-commerce Founders have often sought VC funding and ended up giving up equity to finance day-to-day spending, which can turn out to be very expensive in the long run. With Clearco's funding model, we've been able to finance 25x more women-owned businesses than VCs."
She added:
"RBF has taken off as a response to the needs of those businesses. Among e-commerce, subscription, and Software-as-a-Service (saas) entrepreneurs, there is a growing understanding of the role RBF can play."
As it turns out, a scale-at-all-costs approach is "not to every Founder's taste." Another crucial advantage of RBF is that it "offers an investment that is sustainable, steadier, and easier to control cash flow."
As noted in the blog post:
"Conversely, by having finances to boost advertising spending and inventory, some organizations can speed up their growth significantly. Also, RBF can be used in collaboration with commercial banks, angel investors, and crowdfunding series to help bridge capital requirements."
The "beauty" of Clearco—which has reportedly funded more than 6,500 businesses internatio nally—is that capital "is accessible rapidly, which is considerably quicker than other fundraising options."
Romanow concluded:
"It gives Founders a choice over when and how to dilute, rather than being trapped in a position where they need to give away equity to finance day-to-day spend like marketing and inventory."
Ruma Bose, chief growth officer, Clearco, said:
"Clearco provides funding for e-commerce, subscription, and SaaS companies, and we operate at speed, with the ability to generate a term sheet and provide an offer for capital within 48 hours,"
Clearco's revenue-based funding has:
Funded 6,500 businesses globally
Increased company growth 8x faster growth for brands who were funded in 2021
Invested $3B in online companies worldwide
Funded 25x more women than traditional VCs
Clearco offers access to growth capital and helps those who want to grow steadily and sustainably or boost sales rapidly with an increase in marketing and inventory.
Sponsored