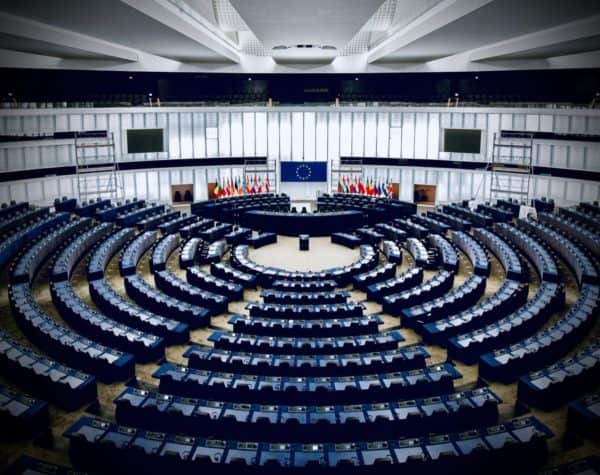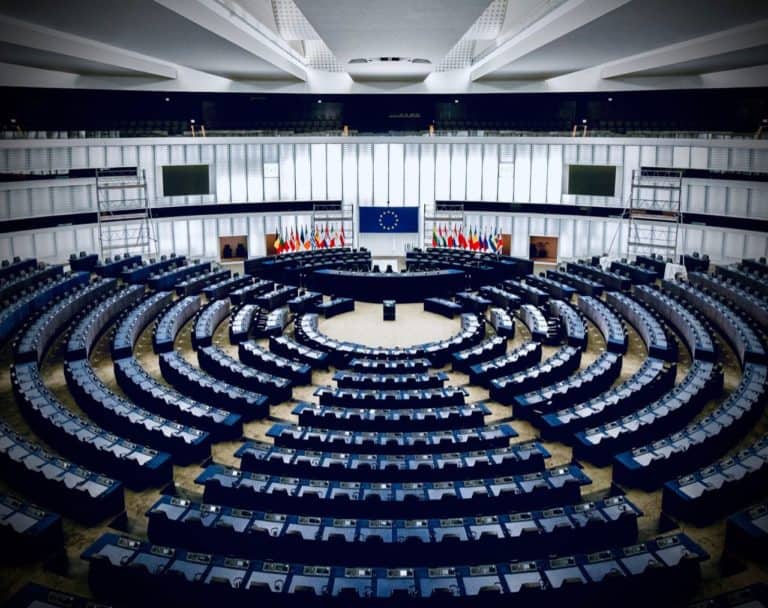 Earlier today, the Economic and Monetary Affairs Committee, of the European Parliament,  adopted its "negotiating position on crypto assets. According to a statement by the EU parliament its goal is to "boost users' confidence and support the development of digital services and alternative payment instruments."
In a vote of 31 for, 4 against, and 23 abstentions, MEPs [Members of European Parliament] agreed on draft rules on supervision, consumer protection, and environmental sustainability of crypto-assets, including cryptocurrencies like Bitcoin. This is in regards to the long-discussed Markets in Crypto Assets Regulation (MiCA).
Reportedly, key provisions approved include issuing and trading crypto-assets (including asset-referenced tokens and e-money tokens), transparency, disclosure, authorization and supervision of transactions.
Parliament said that consumers would be better informed about risks, costs, and charges. A legal framework regarding the regulation of public offers of crypto-assets is in the works. The agreed-upon document also includes measures against market manipulation, the prevention of money laundering, terrorist financing, and as well as other illicit activity.
Of note is that the MEPs are pursuing issues in regards to the potential environmental challenge and carbon footprint of crypto, specifically, mechanisms used to validate transactions or Proof of Work (PoW) driven digital assets.
MEPs has asked the Commission to present a legislative proposal to include in the EU taxonomy for sustainable activities any crypto-asset mining activities that contribute substantially to climate change, by 1 January 2025.
MEPs want the European Securities and Markets Authority (ESMA) to supervise the issuance of asset-referenced tokens, whereas the European Banking Authority (EBA) will be in charge of supervising electronic money tokens.
Stefan Berger (EPP, DE), the lead MEP, issued the following statement:
"By adopting the MiCA report, the European Parliament has paved the way for an innovation-friendly crypto-regulation that can set standards worldwide. The regulation being created is pioneering in terms of innovation, consumer protection, legal certainty and the establishment of reliable supervisory structures in the field of crypto-assets. Many countries around the world will now take a close look at MiCA."
Following the vote, CI received a comment from Anchorage, the first digital asset platform in the US to receive a federal banking charter.
Co-founder and President Diogo Mónica described the vote as a huge win for the crypto-asset industry:
"Today's MiCA vote is more than a win for crypto: It's a win for the European economy and for innovation. It's a relief that a single misguided (but well-intentioned) provision won't derail the continent's immense progress and potential. Sanity–and logic–prevailed. By forging thoughtful regulation, Europe can play a central role in shaping the future of digital assets–and by keeping those assets under its jurisdiction, the EU can promote a more sustainable and inclusive financial system for generations to come. This is second time in as many weeks that the leading jurisdictions in the world–from the US to Europe–have demonstrated their commitment to building a future of responsible innovation for crypto, not killing it in the cradle."
The second time being the recent Executive Order issued by the Biden Administration that aims to support crypto innovation while pursuing a regulated environment.

According to the EU Parliament, the next steps include negotiations with EU member governments on the final shape of the bill.

Sponsored Links by DQ Promote