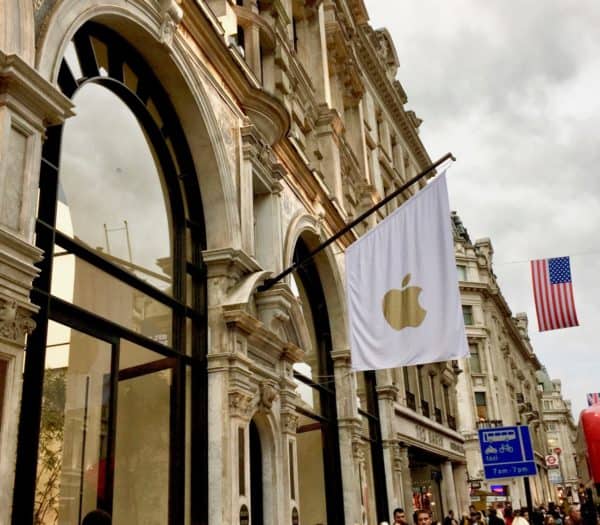 Apple (NASDAQ:AAPL), the largest company in the world by market cap, has acquired UK open banking firm Credit Kudos, according to multiple reports. Credit Kudos was apparently purchased for $150 million after putting itself up for sale earlier this year.
While neither Credit Kudos nor Apple has appeared to acknowledge the acquisition, the terms of service and privacy policy pages on the Credit Kudos site now link directly to Apple.
Credit Kudos describes itself as the UK's first open banking credit reference agency. Its services are widely utilized by Fintechs in the UK, for example: Curve, Admiral, Atom bank, LendInvest, and CarFinance 247. Credit Kudos' platform may be leveraged by credit providers to improve lending services and strategies while taking advantage of a superior decisioning model.
Speculation is that the acquisition is tied to Apple's intent to offer an Apple Card in the UK but as Goldman Sachs (NYSE:GS), the Apple Card provider in the US, already has a solid presence in the UK with its Marcus brand, this is not a forgone conclusion.
Importantly, Credit Kudos is authorised and regulated by the UK Financial Conduct Authority. Credit Kudos holds two approvals, first to offer consumer credit information and second as a payment service. Credit Kudos may be poised to offer additional services beyond consumer credit reports.
It was reported in 2021, that Apple was planning a Buy Now – Pay Later (BNPL) service in partnership with Goldman Sachs called Apple Pay Later. Credit Kudos could emerge as a key variable in that process to offer the service in the UK.
The UK has long been noted as a global Fintech hub, leading most of the world in innovative financial services, aided in part, by a regulatory environment that has been largely supportive of the Fintech industry. As well, the UK is arguably home to the most robust digital banking market in the world.
Open banking is a policy mission of empowering individuals to control their financial data while compelling financial services firms to enable users to transfer consumer data upon their request or migrate to a competing service with simplicity. If Apple was interested in pushing further down the Fintech path, the UK is the country to do it in and now they have a regulated entity which to pursue their unknown goals.
Of course, all of this is speculation and Apple frequently purchases smaller firms without making any sort of announcement. But acquiring Credit Kudos is clearly a Fintech acquisition and it will be interesting to see what Apple does with the firm going forward.