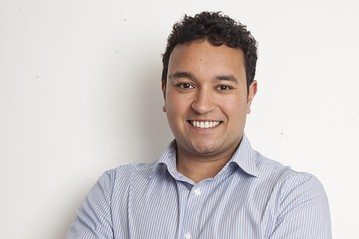 Funding Circle founder Samir Desai has reportedly secured $30 million in funding from key investors such as Accel and Local Globe in order to support the roll-out of Super Payments, a newly-established Fintech venture, Sky News reported.
A co-founder of Funding Circle, one of the UK's Fintech industry pioneers, has acquired millions of dollars from various investors in order to launch a payments company that Desai hopes will be able to streamline the sector while competing to some extent with Visa and MasterCard.
Sky News reported that Desai has obtained backing from Silicon Valley's Accel Partners, one of the early investors in Facebook, in order to support the rollout of Super Payments.
At present, there is not much information available about the actual business model of Desai's venture. However, a source claiming to be familiar with the matter noted that it may be aimed at acquiring market share from the payments sector's largest players.
Local Globe and Union Square Ventures, two other prominent players in the VC space, have also reportedly decided to become shareholders in Super Payments (the sources revealed).
The funding was reportedly secured by Desai at a $60 million pre-money valuation, which is a significant amount for just a pre-revenue business that has not even launched yet.
Desai, who previously founded Funding Circle back in 2010, confirmed this past autumn that he would be leaving his role as the firm's CEO toward the end of last year.
Desai still remains a non-executive director on Funding Circle's board.
As covered in September 2021, Lisa Jacobs, Managing Director of Funding Circle UK (LSE: FCH) succeeded Samir Desai CBE as Chief Executive Officer beginning January 1st, 2022. The news was revealed last year alongside Funding Circle's financial results.
Jacobs joined Funding Circle in September 2012 as Chief Strategy Officer. Prior to joining the Fintech, she was a financial services consultant at the Boston Consulting Group.
After 12 years as CEO, Desai said last year that he would be stepping back from day-to-day activities and transition to a new role as Non-Executive Director. As a founder of the marketplace lending platform serving SMEs, Desai has seen dramatic changes in the industry while managing a platform that began as a peer-to-peer lender and is now morphing into a Fintech that provides a growing number of services.