Honeycomb Credit, a bank replacement regulated Funding Portal, has announced a partnership with Upstart Co-Lab, to offer a "first-of-its kind loan crowdfunding platform." The new platform will enable institutional investors to participate in crowdfunded loan offerings for small businesses in creative industries across the US.
According to Honeycomb, three foundations have committed $600,000 for the launch, including the Jessie Ball duPont Fund, the A.L. Mailman Foundation, and Souls Grown Deep Foundation and Community Partnership.
The new lending vehicle will be known as a Loan Participation Fund. Operational support for the foundations is provided by the nonprofit FJC – A Foundation of Philanthropic Funds, which is acting as a Loan Participation Fund intermediary.
Honeycomb claims that this is the first time that foundations are taking part in investing in loans alongside the crowd.
The aforementioned investments have specific areas of focus.
The money from Souls Grown Deep and the A.L. Mailman Family Foundation will be invested in Black-owned businesses in nine southern states.
The funding from the Jessie Ball duPont Fund will be directed toward entrepreneurs in seven Northeast Florida counties, prioritizing borrowers who are low-income, women, or people of color.
As of 2022, the average loan size on the Honeycomb Credit platform is reported at $70,000.
Honeycomb states that about half of the businesses on the platform were previously unable to access credit or were referred by a lender who declined to provide them with a loan. To date, 46% of businesses financed through Honeycomb Credit have been in low-to-moderate income communities, 49% were woman-owned, and 24% were BIPOC-owned.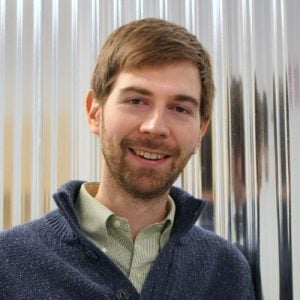 George Cook, CEO and co-founder of Honeycomb Credit, said that large foundations tend to deploy capital in hundreds of thousands or millions of dollars at a time. This can be more than any single small business needs:
"The Loan Participation Fund bridges that gap, allowing foundations to write large checks but allocate the money to small businesses with the help of an intermediary. This way, big foundations can invest alongside the crowd at the scale that makes sense for helping local entrepreneurs grow their businesses."
Laura Callanan, founding partner of Upstart Co-Lab, said they are thrilled to be bringing the project to life, something they have been working on with Honeycomb since 2020. She said the collaboration will bring much-needed financing to businesses in creative industries, "which play a vital role in every thriving local economy."
Since 2017, Honeycomb Credit has enabled $11.3 million through more than 180 loan campaigns to businesses in 23 states and Washington, D.C. 80 percent of the businesses that have raised capital through the Honeycomb Credit platform are creative economy businesses such as local cafés, breweries, and fashion brands that create jobs and contribute to vibrant economic activity in their communities.
"We were thrilled to work with Honeycomb Credit to create fiduciary accounts that could make it easy for foundations to implement Loan Participation Funds," said Sam Marks, CEO of FJC. "Our scaled operational platform has so many potential applications, and it's great to work with a partner that can put our capabilities to work at the intersection of philanthropy, small business lending, and impact investing."
Have a crowdfunding offering you'd like to share? Submit an offering for consideration using our Submit a Tip form and we may share it on our site!