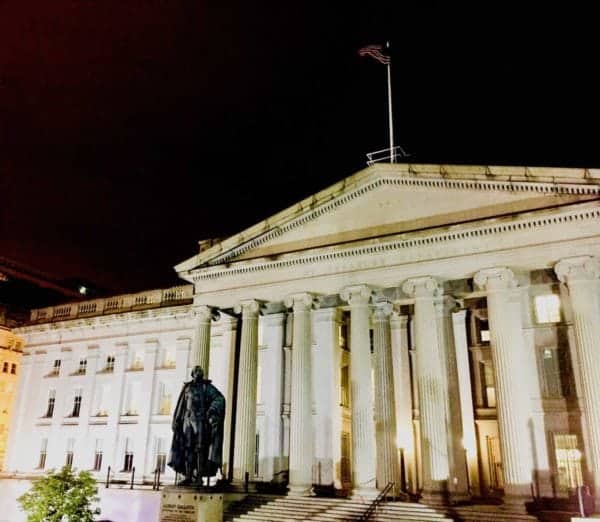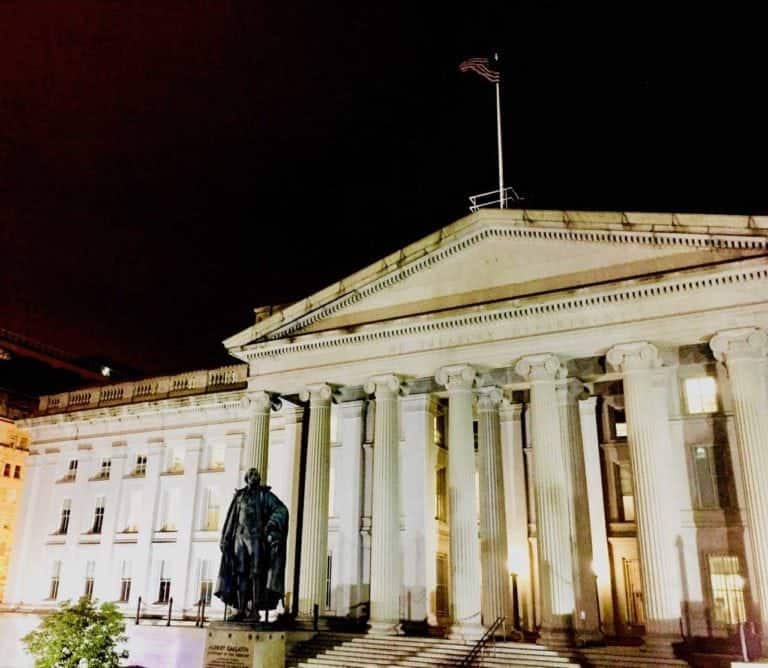 The Financial Stability Oversight Council has published the expected Report on Digital Asset Financial Stability Risks and Regulation. According to the US Department of Treasury, the Council voted unanimously to approve the report in response to President Biden's Executive Order 14067, "Ensuring Responsible Development of Digital Assets."
The Council's mission is to identify risks to the financial stability of the United States and involves 15 members from various regulatory agencies.
The report reviews stability risks and "regulatory gaps" that may exist in the digital asset marketplace.
During a meeting today, the Council heard a presentation on the report
Secretary of the Treasury Janet L. Yellen issued a statement saying the report is a strong foundation for policymakers as they look to limit any risk while "realizing the benefits of innovation:"
"It is an important contribution to the set of reports that Treasury and our interagency partners have produced as part of President Biden's executive order. The report concludes that crypto-asset activities could pose risks to the stability of the U.S. financial system and emphasizes the importance of appropriate regulation, including enforcement of existing laws. It is vital that government stakeholders collectively work to make progress on these recommendations," said Secretary Yellen.
A Fact Sheet was distributed that outlined the main points of the report.
Regarding systemic risk, the report states that crypto assets could pose a risk if they were to scale over time without appropriate regulation. The report states that compliance within existing rules will be key to addressing risk mentioning specifically digital assets that may be securities but not adhering to existing securities law.
Three regulatory gaps were mentioned, including:
Spot markets for crypto-assets that are not securities are subject to limited direct federal regulation.
Crypto-asset businesses do not have a consistent or comprehensive regulatory framework and can engage in regulatory arbitrage
A number of crypto-asset trading platforms have proposed offering retail customers direct access to markets by vertically integrating the services provided by intermediaries such as broker-dealers or futures commission merchants. Financial stability and investor protection implications may arise from retail investors' exposure to these practices.
The recommendations include:
The passage of legislation providing for rulemaking authority for federal financial regulators over the spot market for crypto-assets that are not securities; S
Steps to address regulatory arbitrage including coordination, legislation regarding risks posed by stablecoins, legislation relating to regulators' authorities to have visibility into, and otherwise supervise, the activities of all of the affiliates and subsidiaries of crypto asset entities, and appropriate service provider regulation; and
Study of potential vertical integration by crypto-asset firms.
SEC Chairman Gary Gensler issued a statement on the report soon after it was made available to the public. Chair Gensler, once again, noted that:
"Of the nearly 10,000 tokens in the crypto market, I believe the vast majority are securities. Offers and sales of these crypto security tokens are covered by the securities laws."
On the assumption that almost all digital assets are securities, Gensler said crypto intermediaries must register with the SEC, a statement he has made in the past.
Gensler added:
"I look forward to working with Congress to achieve our public policy goals, consistent with maintaining the regulation of crypto security tokens and related intermediaries at the SEC. In doing so, let's not inadvertently undermine securities laws underlying $100 trillion capital markets."
Congress has been circulating multiple bills that may become laws to regulating crypto markets but in the interim, the SEC as well as other regulators like the CFTC will continue to pursue issuers and platforms on the basis that most digital assets are securities or commodities.
The FSOC Report on Digital Assets may be downloaded here or viewed below.
---
---