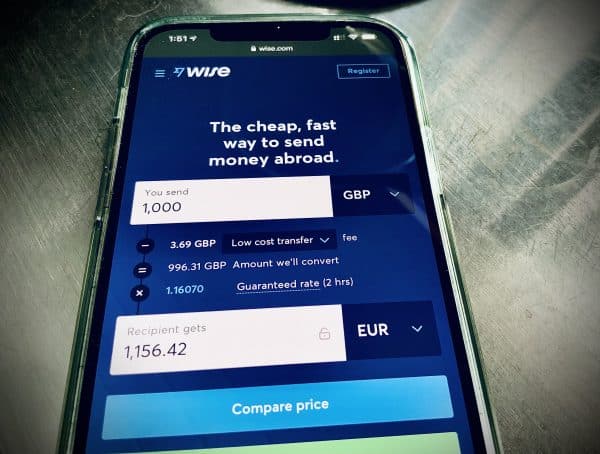 Fintech firm Wise (LSE:WISE) is reportedly planning to introduce its Assets investing service across Europe after acquiring an operational license in Estonia.
Presently available in the United Kingdom, Assets allows clients to hold cash in their multi-currency accounts in various asset classes, while also being able to spend and save as usual.
The Estonian Financial Supervision and Resolution Authority have reportedly given the green light for Assets to go live in the European nation.
Wise also plans to apply for permission to passport the new license and bring Assets to more European clients across the EU.
Lars Trunin, head of product, Wise, stated:
"We're thrilled to be granted our new licence here in Estonia, which will allow us to take a big step forward in replacing traditional international banking with a faster, cheaper and more convenient system, initially for our customers in Estonia and eventually for people across Europe."
The addition of investing takes Wise another step in the direction of being a neobank, going beyond an efficient and inexpensive global transfers and payment service. The next questions are when they will extend these services beyond Europe and which neobank feature will be added the platform next.
As covered last month, Wise Platform recently launched its newest integration solution, International Receive.
As noted in a blog post, customers at partner organizations using International Receive will be able "to quickly, easily and affordably receive cross-border payments, even if their bank is not connected to the SWIFT network."
SWIFT allows banks "to speak to one another using financial messages." The network "carries over 5 billion financial messages per year, and is used by major financial institutions to support cross-border transactions."
But it can be more difficult for smaller neobanks in particular "to get connected to SWIFT due to the extensive paperwork a formal application process requires, which can take up significant time and resources." As a result, it can be "more difficult for their customers to send money abroad."
That's not what they're about at Wise, so they "came up with the International Receive solution to make it easier for neobank customers in particular to efficiently and reliably receive international payments using their existing account details."
And to make life easier for their partners, rather than connecting with the SWIFT network themselves, they can use Wise "as a correspondent and leverage [their] connection to power their FX payments; it's all of the benefits and none of the hassle."