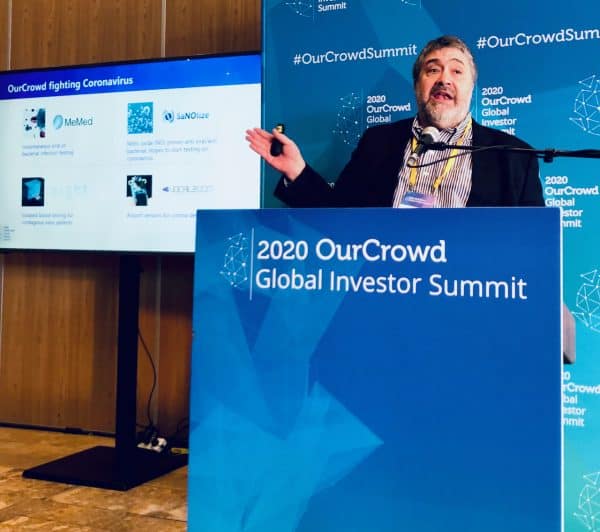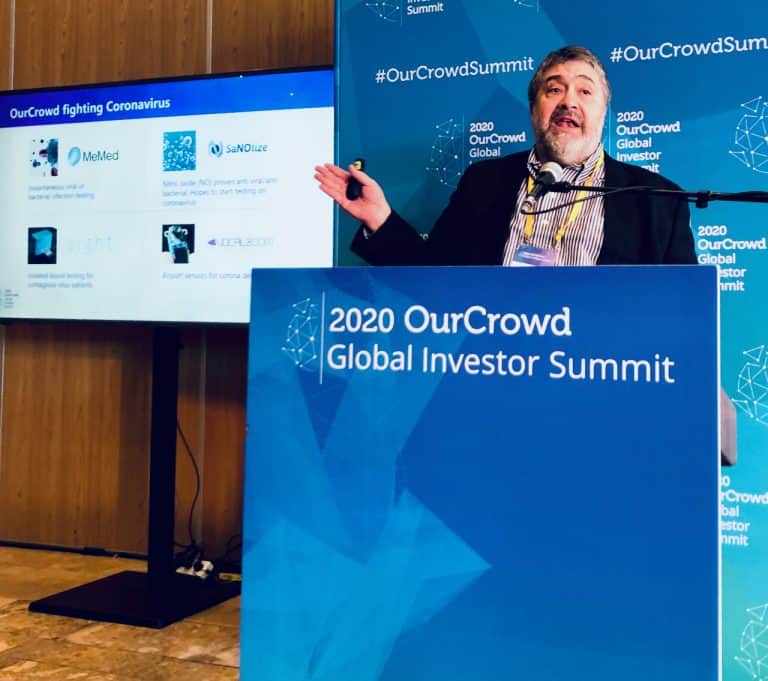 Recently global investment platform OurCrowd announced that it had topped $2 billion in capital commitments on its platform. OurCrowd is based in Israel but caters to a global market of both investors and private firms in need of growth capital. When the milestone was announced, OurCrowd founder and CEO Jon Medved said their investment platform continues to grow in the number of new users and portfolio companies.
"Our investors play a vital role in providing the funds that enable smart entrepreneurs to address some of the world's most urgent problems."
In 2022, Pitchbook once again recognized OurCrowd as the most active venture investor in Israel- an accomplishment they have achieved since 2013.
OurCrowd provides access to capital to promising private firms by pairing them with individual investors (accredited) as well as a growing number of global institutions. It is one of the few investment platforms that frequently participates in some of the most prominent venture deals available around the world.
To date, @OurCrowd claims 60 exits from 370 portfolio companies
To date, OurCrowd claims 60 exits from 370 portfolio companies and an additional 410 companies held via partner funds. Investors come from every country in the world and now number over 220,000. While a good number of the portfolio companies are based in Israel, almost half (47%) of invested money comes from the US, with the bulk coming from Europe (17%) and Asia (11%).
Yet while OurCrowd continues to grow, it is not immune to global challenges. The combination of high inflation and rising interest rates has cooled market activity. Add geopolitical strife like the war in Ukraine and US friction with China, the economic environement has persuaded some investors to pump the breaks on investment activity. For private firms needing growth capital, now is the time to be pragmatic with money in the bank and a bit subdued if raising new money.
Of course, like past upheavals, this too will pass, and markets will regain more solid footing. That being said, CI wanted some boots-on-the-ground perspective, so we connected with Medved for an update on his platform as well as his predictions for the coming months.
Noting that venture markets have declined, we asked Medved what is the current status of OurCrowd. He told us that OurCrowd has adopted a slogan that "flat is the new up."
"2021 was a record year [for OurCrowd]. We are feeling very positive on our performance," he said.
At the same time, it is difficult to factor in an escalation in Ukraine. And valuations have taken a hit.
"We have been extremely careful about pricing out deals … Deals today reflect a new reality."
Medved explained that while public markets have declined, there tends to be a bit of a delayed impact on private markets.
"Tech indexes are down 30%. Venture capital is going to follow," said Medved,
The key element is for private companies to get the money. Valuation is only an important milestone in a company's progress, but in the end, it does not matter if they need the money and if the company is going to be successful.
"If you have to lower your valuation to get the money in, so be it. I have tons of experience in down rounds,  you have to be ready to do it."
Medved shared that he was recently on a call with a company that is currently performing really well, but they needed more money. In a discussion about valuation, the board decided it had to pursue a down round – live to see another day. The reality in today's market is quite different than just a few months ago.
So when does this challenging economic environment end? Medved said your guess is as good as mine. He predicted that when interest rates stop moving higher, this may be a positive sign while adding they are seeing more convertible loans due to market uncertainty.
Yet in the venture funding gloom, Medved remains optimistic, adding that venture capital is not for pessimistic people.
"If some of these items come under control, there will be a bottom," an inflection point everyone wants. Until then, some deals are taking a haircut – sometimes after a term sheet has been signed.
"Get the money you need. Execute. Make a profit, and then you will be OK," Medved said. "Profitable companies have an endless runway."
So which sectors are working?
Deals are still being listed, accessing capital from interested investors. Medved said that strong companies that are priced realistically are raising money. In that respect, and OurCrowd's tech focus, all of their sectors are said to be doing well. Medved mentioned specifically their Foodtech portfolio – Israel is the 2nd most important country when it comes to protein replacements. He also mentioned Quantum – sharing there have been nine different Quantum company investments. The pace of change and innovation has not diminished, and there is tons of dry powder in the venture market interested in Deeptech, Climate, Watertech. Medved said that in Israel, one in seven firms were in the sustainability and climate sector in 2021. He said Israel is the cavalry, and the world is waiting for them to come up with solutions.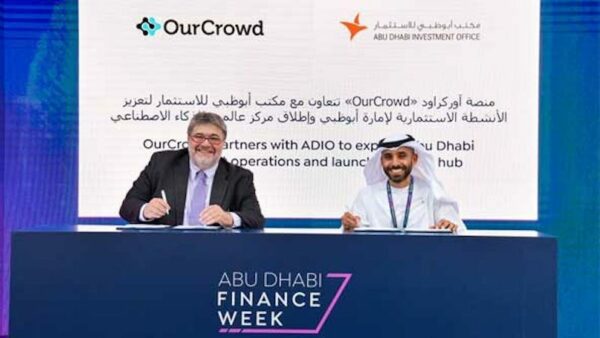 Another interesting, and recent development, is OurCrowd's relationship with the United Arab Emirates (UAE) and its budding presence in the region. Only a few years ago, OurCrowd operating in the UAE was unthinkable, but following the Abraham Accords, the company rushed in to establish a two-way relationship for private companies raising capital. OurCrowd was the first Israeli firm to be licensed by the Abu Dhabi Global Market (ADGM), a regulator well-known for supporting innovation.
Medved said it is "so unbelievably cool that we are cooperating to this degree," sharing they have a full team operating in Abu Dhabi.
An article in WSJ.com from last month quoted Medved speaking in Saudi Arabia when he shared that Kingdom-owned oil company Saudi Aramco has already invested in US subsidiaries of OurCrowd.  Medved compared the warming relationship as similar to the fall of the Iron Curtain. It would not be surprising to hear about new partnerships in the MENA region.
Last month, OurCrowd announced a partnership with the Abu Dhabi Investment Office (ADIO) regarding the launch of a global artificial intelligence (AI) hub. The AI hub is expected to develop easily adoptable AI solutions for businesses. ADIO has provided OurCrowd with a package of financial and non-financial incentives to accelerate its growth in Abu Dhabi.
Medved is certain that, in general, the tech economy will emerge fine from this. At the same time, he predicts that when we look back, it will be viewed as a much-needed wake-up call, bringing things back down to earth.
"It will be a great next decade and beyond," said Medved. As soon as people sense there is a bottom, people will start to invest more.
A key characteristic of OurCrowd is they support their portfolio companies, sit on their boards, monitor progress, providing support beyond the money.
"… we do more follow-ons than anyone else. The amount of times we come back and invest is astounding. Our model has us take an active role in the company helping them, helping them with their businesses. This is going to be a strength."
While OurCrowd accepts retail (accredited) investor money, he says these are serious investors, adding value to the companies they back. While other platforms simply focus on raising capital, OurCrowd boasts an "expanded team" as they leverage the skills and connections of their network.
Still, there is global competition. Republic recently acquired Seedrs as it expands into Europe and is setting up operations in Asia. Medved says the Republic guys are smart.
"I welcome other people taking a global outlook. We have offices all over the place. We are regulated all over the place. We are sourcing deals globally," Medved said, sharing OurCrowd was early in taking a global approach … "it takes a lot of work to build it …"
He anticipates more entries as well as consolidations. Meanwhile, OurCrowd is planning new investment products as well as a secondary trading option, thus providing liquidity beyond an IPO or acquisition.
Asked about crypto, Medved admits that there were times he had some FOMO, but now he feels better about it following the FTX debacle.
Regarding non-accredited products, OurCrowd is not there yet, but it could make an appearance in the future – depending on the regulatory environment.
So while today, things may be challenging, Medved is resolute in a future of robust investment activity and innovation, and OurCrowd will continue to pursue new partnerships, build on existing ones, and seek out the most promising global firms to offer to investors.
---
Editors Note: After a several-year, COVID-induced hiatus, OurCrowd will return with its Global Investor Summit in 2023.
Sponsored