Atish Davda, CEO and founder of EquityZen, a secondary market for private securities, says now is the time for people to invest in private firms.
While public markets have tanked since the beginning of the year, experiencing exceptional volatility in recent months, and private markets have followed with a slowdown in activity, Davda believes the opportunity to invest is here.
Earlier this week, the Chair of the Federal Reserve, Jerome Powell, indicated that recent rate hikes may be nearing an end. Markets rallied for the moment. Yet, there remains a lot of concern that we are not out of the woods yet, a recession may be on the way, and geopolitical issues appear to be increasing. So are we really ready for a return to robust growth and opportunity?
Davda believes that market conditions point to value in private market investments. The "market shake-up" has created an opportunity for leading private firms to thrive and consolidate. Prices have declined, and as Buffet likes to say, some shares are now on sale.
"Investments in late-stage private companies can often generate higher risk-adjusted returns versus their public market peers, because their growth potential is high, yet they aren't as risky as early-stage startups," said Davda. "Private market investors, therefore, are less concerned about identifying the exact bottom of the market, but rather invest with the goal of generating outsized returns versus what can be expected from a public equity investment."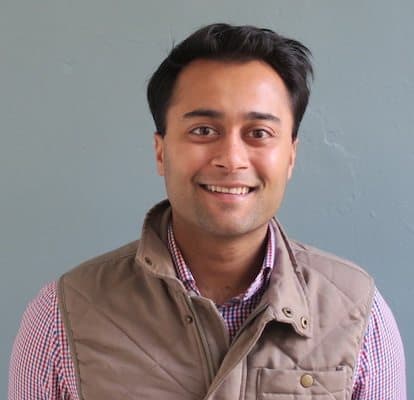 Davda says the record amount of venture capital funds raised this year, around $150 billion is a vote of confidence in the asset class. At the same time, this equates to $290 billion in reserve that needs to be invested over the next 12 to 18 months. So there is a lot of dry powder that will want to work at some point in the future.
"Industry-leading private companies will continue to have access to ample funding and pathways for growth, given the capital available. Furthermore, institutions aim to invest during down markets to capitalize on attractive buying opportunities. Investing in private companies, especially in this market, offers a potential avenue for outsized investment returns for those willing to take the risk that comes with equity investing.." Davda said. "Given the quiet IPO market, investors will need to tap the private markets to access the next generation of industry-defining companies while they are still rapidly growing."
Davda believes the volatility in the public markets is creating a unique opportunity for private market investors.
"We expect top-tier, IPO-track companies to continually defer their coming out parties, both raising capital and growing privately. For investors in the private markets, this creates a unique opportunity to invest in fast-growing companies at attractive valuations."
At some point, things will turn. Everyone knows that. But who can call a bottom? That's very difficult.
Once the Fed halts or hits pause (or an about-face?), many observers believe that will be the signal to get back into markets.  And we are getting closer to that point in time.