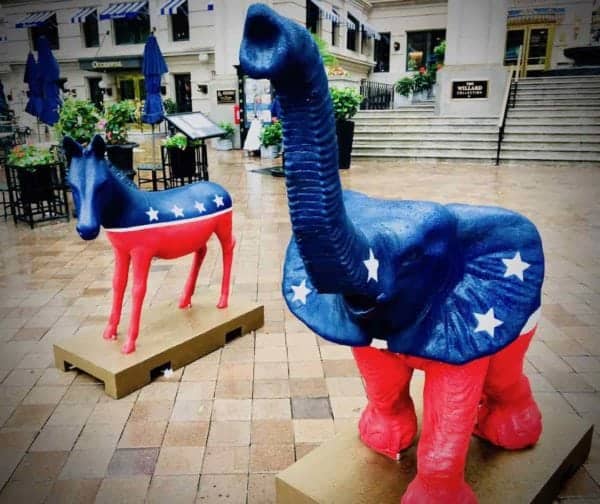 We recently caught up with Martin Dobelle, CEO at Engage Labs, which is set to launch soon, and will be leveraging technology "to empower citizens for democratic participation in the digital age."
Engage claims it is a Public Benefit Corporation. According to Engage Labs, to date, technology has failed "to fulfill its early promise to enrich democracy and facilitate healthy civic participation."
Instead, digital technology-enabled platforms have "produced echo chambers and pernicious polarization." These effects have been "amplified on the global stage, undermining democracy and self-governance," the platform's developers claim.
Engage Labs is "building tools for the express purpose of reversing this trend and restoring civic virtue in the information age."
Our discussion with Martin Dobelle is shared below.
Crowdfund Insider: Could you please comment on the civic health of democracies across the globe, especially in the United States?
Some might say that incentives in technology have created partisanship and polarization, as well as contributed to declining civic health on a global scale. How do you see things in that regard?
Martin Dobelle: I think that's a very interesting question and gets right to the heart of why we started Engage Labs and what we're trying to do. Twenty years ago, political philosophers were hypothesizing that technology was going to radically improve democracy and civic health.
Two decades later, the consensus is very different. As you say, many of the incentives of technology in the space are inconsistent with incentives towards responsible citizenship and civic virtue. We were founded as a public benefit corporation with the explicit purpose of trying to cut against trends towards polarization, vitriol, etc. Technology gives us superpowers, and those can amplify the rights and powers we have as citizens in democracies.
I think that calibrating those tools such that they're used in a positive way has to be a very intentional undertaking. That's what we're trying to help do – if we're successful, there are no limits to the potential for democracy in the digital age.
Crowdfund Insider: Could you please talk about your professional background a bit, as well as elaborate on your team's prior experience?
Martin Dobelle: I come from a political and policy background, mostly, having served in both policy and campaign fundraising roles. I have an MPA and was mid-PhD in public policy when I started Engage. My co-founders come from a more technical background, having worked at companies like ConsenSys, Data Dog, Adaptive Financial, and Paradigm Connect.
Crowdfund Insider: Will the coming years see more political candidates continue to utilize cryptocurrencies as part of their election campaigns?
In this regard, what are some of the regulatory hurdles that currently exist within this realm?
Martin Dobelle: I do think and hope it will become a more important part of campaign finance. First of all, I think it's just a very efficient means of making donations – nothing is easier than a stablecoin transaction, for example.
These donations show policymakers the utility of this technology. Moreover, I think there's a real potential role for the blockchain in the future of campaign finance. If done right, it could radically improve transparency and traceability.
Crowdfund Insider: What is Engage Raise, and what exactly do you hope to achieve through the platform?
Engage's official site states that the project helps prevent the spread of political misinformation. How exactly does it do this?
Martin Dobelle: Well so we have various products. Engage Raise is a fundraising platform – we also have our voter dashboard app which seeks to be a reliable source of electoral information. But Engage Raise is a digital fundraising platform, that helps campaigns accept donations easily and cost-effectively, including in the form of crypto.
Crowdfund Insider: Staying with a similar train of thought, how exactly does Engage Raise work?
Could you please describe its business and operational model?
Martin Dobelle: We're a vendor to campaigns and political organizations. We help raise funds and then take a modest fee on what we're able to raise.
Crowdfund Insider: What role do you see cryptocurrencies playing within the political landscape of the world, especially as more and more people continue to gravitate toward the use of digital assets?
Martin Dobelle: I think there are two answers. First, as digital assets become a more common means of payment generally, it will be more important for campaigns and organizations to be able to accept them. Second, again, and this is a bit more speculative, we strongly believe that the blockchain could become a very valuable tool for transparency in campaign finance in the future.
Crowdfund Insider: Are there any other offerings in the market similar to Engage that can allow candidates to process cryptocurrency donations efficiently?
For example, in the past, some politicians have used platforms like Coinbase or Bitpay to accept crypto donations in the past. What advantages does Engage offer in comparison to them?
Martin Dobelle: So our offering is the only tool that is purpose-built for campaign finance. Other crypto payment tools are great ecommerce products, but campaign finance is very unique and these customers have special needs.
Our backend and user tools are designed for usability by political fundraising potentials and to facilitate compliance with Federal Election Commission regulations.
Crowdfund Insider: From the lens of a campaign finance expert, what were your main takeaways from the 2022 Midterm elections?
How do you think the current state of affairs will feed into the 2024 presidential election?
Martin Dobelle: I think it's clear that the political landscape remains quite explosive and that 2024 will indeed be the most important, and intense, election in modern American history.

From a pure fundraising perspective, it's worth noting that even during an economic downturn, political donations in 2022 surpassed expectations. It shows that people are fired up, and in addition to everything else, we can expect 2024 to be the most expensive election in history by a fairly significant margin.

Sponsored