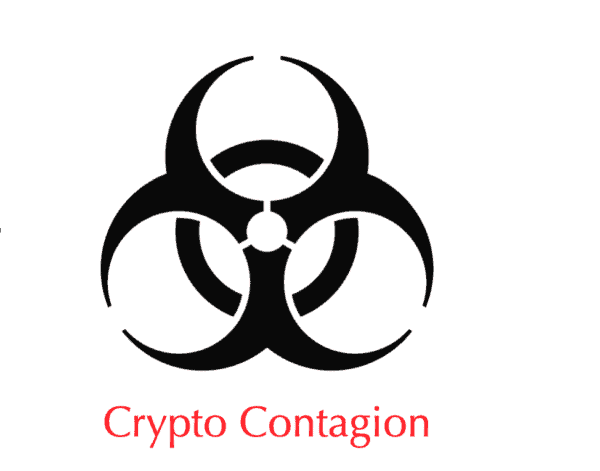 Eric Chen, CEO and co-founder of Injective Labs, and core contributor to Injective, has shared insights with CI about how the FTX contagion is upending investments in DeFi projects and what to expect for the future of digital assets.
Injective recently announced a $40M funding round with Jump Crypto in August.
Eric has commented on how the FTX contagion is impacting investments in decentralized finance projects. He has also touched on why DeFi still "offers a unique use case for the future of finance."
Injective is an open interoperable smart contracts platform "optimized" for decentralized finance applications. Injective's backers include Pantera Capital, Jump Crypto, and Mark Cuban.
As covered, the Injective team said that to say that 2022 was a "monumental" year for Injective is an "understatement."
This past year, Injective not only "focused on continuing to expand its ecosystem while strengthening the layer one chain, but it also accelerated its reach within the broader Web3 community, generating more news and buzz around its mission than ever before."
The focus for the community this year was "to continue working towards its primary goal: to build the best blockchain for finance."
With numerous new integrations, "ranging from creating a more interoperable network to providing easier fiat onboarding solutions, multiple protocols were able to launch on Injective, enabling a wide array of new use cases that can cater to the next billion crypto users."
As Injective enters 2023, they took a look back on all the progress built this past year.
They claim it is imperative as it "not only shows how far Injective has come but all that can be achieved in one year as it continues to stay in the forefront of driving innovation and adoption of Web3 finance."
Our conversation with Eric Chen is shared below.
Crowdfund Insider: How has the FTX contagion affected investments in DeFi projects overall?
Eric Chen: The FTX contagion had a large impact on how investors are now approaching DeFi projects overall. However, with any rapidly growing industry, caution is always to be expected as the industry begins to weed out what is a trend and what has true market value.
As centralized platforms within the world of crypto begin to get weeded out, I believe there will be more interest and investment towards true decentralized finance. DeFi projects that show user value, while still allowing users to hold ownership of their assets will continue to prove profitable for investors in the long run.
Crowdfund Insider: Does DeFi still offer a unique use case for the future of finance?
Eric Chen: In my opinion, DeFi represents the future of finance, not just a unique use case. The decentralized model allows for greater transparency and control for users, which is a major departure from the traditional centralized financial systems that have dominated for so long. While there have been some growing pains and setbacks, I believe that the benefits of DeFi will continue to drive its growth and adoption.
Crowdfund Insider: What can investors expect for crypto and altcoins as the crypto contagion continues?
Eric Chen: As the crypto contagion continues, investors will be looking for projects with a solid value proposition and strong underlying infrastructure. With the industry maturing, there will be a greater emphasis on sustainability and real-world use cases, rather than just hype and speculation. This is a good thing for the long-term health of the industry and will ultimately lead to more stable and reliable investment opportunities.
Crowdfund Insider: What are VCs looking for from DeFi projects amid the current crypto meltdown?
Eric Chen: VCs are always looking for promising projects that can deliver real value. In the current climate, I think we're seeing a lot of interest in infrastructure and tooling projects that can help solve some of the challenges faced by the DeFi space. These types of projects can help to build a stronger foundation for the industry and drive its growth in the long run.
Crowdfund Insider: How will DeFi evolve over the next five years?
Eric Chen: Over the next five years, I think the focus for DeFi will be on onboarding and education. As the industry continues to grow and mature, it's important that we make it as easy as possible for new users to understand and participate in DeFi platforms. This will involve a variety of efforts, such as streamlining the sign-on process, improving mobile accessibility, and building connections with traditional financial systems. By tackling these challenges, I believe we can continue to drive the adoption and evolution of DeFi in the years ahead.

Sponsored