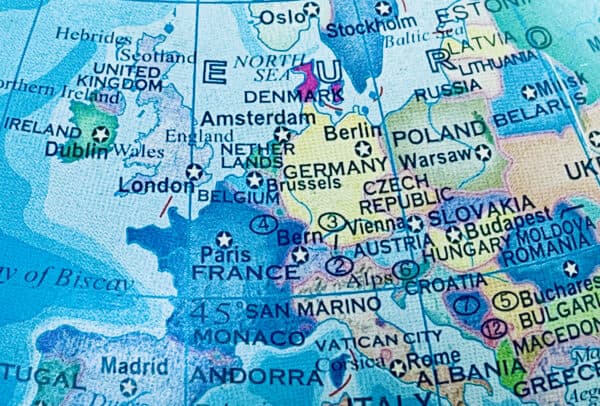 The European P2P market is expected to lower its growth in 2023 "as financial institutions grapple with inflation," according to an update from Robo.cash.
Robocash analysts see several possible scenarios for the European P2P market development in 2023.
The baseline scenario "implies that the market will slow down its monthly growth rates from 2% to 1.4% and be worth €3.3 billion by the end of 2023 (+6% compared to 2022)." The analysts noted "this is the most likely scenario for the coming year."
Robo.cash analysts also mentioned that the main "fuel" for the market "can be the gradually weakening profitability of competitive assets: stocks, bonds, cryptocurrency, etc.".
As noted in the update, the accumulated capital in 2020 and 2021 "can be redirected by investors to other assets, for example, bank deposits."
To suppress high inflation, central banks will "most likely raise their rates."
Under this model, Robo.cash expects global average key rates "to grow to 5.5% by the end of 2023."
P2P players can "take advantage of this opportunity and increase their appeal."
As mentioned in a blog post, the risks of "a protracted global recession give basis for the worst-case forecast for the P2P market development." Thus, by the end of 2023, the industry volume may "reach €2.3 billion, which is even lower than during the Covid-19 pandemic in 2020."
Robo.cash analysts added:
"One of the main reasons for such a scenario may be the delayed reaction of central banks to inflation and the fall in people's real incomes, which will force them to "uncover" their savings. Consequently, absolutely any assets will decline. The situation may be aggravated by the risks of further geopolitical escalation."
The third scenario "looks the most positive, but seems the least likely outcome."
Robocash analysts also noted that it "assumes the rapid growth of the market due to a moderate decline in competitive assets despite the resolute monetary policy of central banks."
Thus, the market in 2023 "may strengthen its uptrend from +2% to +6% monthly volume growth, reaching €5 billion by the end of the coming year (+61% compared to 2022)."
The analysts also noted:
"This optimism can be explained, firstly, by a possible slowdown in the growth of the DXY dollar index, which, in turn, will open up the possibility for other currencies to maintain their acceptable levels. According to our forecasts, world inflation will reach its peak by the middle of the 2nd quarter of next year, after which it will rapidly begin to subside. Such an outcome can be realized through a systematic, but significant increase in key rates to the level of 7.3% by the end of 2023. In turn, other assets will still fall, but slightly less than in the two previous options."
Robocash analysts "selected 29 European platforms in the segments of business and consumer P2P lending for the study."

Sponsored