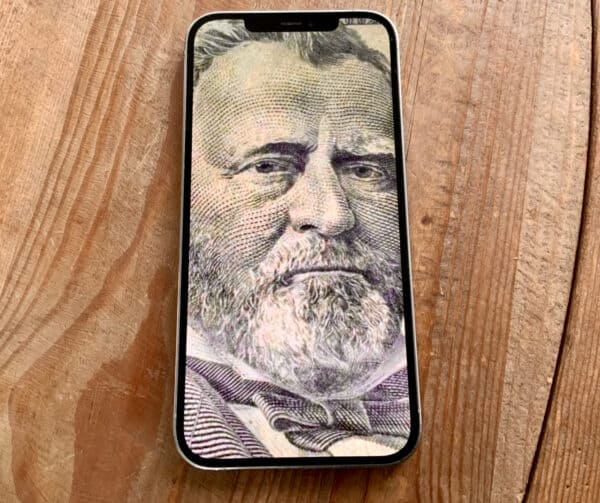 In a move that should come as no surprise – except for the delay in moving forward on the strategy – the big banks that helped to found Zelle are creating their own digital wall, according to a report.
The seven banks, including Citi, Bank of America, and Wells Fargo, are working with the company that manages Zelle, Early Warning Services LLC, to release a digital wallet at some point this year.
Digital wallets have proliferated on smartphones and as an option for e-commerce transactions. Perhaps the best example is Apple's digital wallet which is home to Apple Cash, Apple Card, and a soon-to-be-released savings account in partnership with Goldman Sachs. While Apple generates very small amounts of revenue on the wallet = per transaction – it is a service that is based on achieving dramatic scale from Apple's billion-plus users. It is also a gateway for future Fintech services – like Apple's Pay Later service – that allows users to pay over a brief period of time (right now, just six weeks).
According to the report in WSJ.com, banks are worried about losing out to firms like Apple, PayPal, etc as they should be.
The Zelle-offered wallet, which is expected to be managed separately from the digital payment service, will offer cards from Visa, Mastercard, debit cards, and more to be added to the digital wallet. Again, similar to Apple's product.
Zelle has captured market share in the digital payments ecosystem – mainly due to the incorporation of its services with its big bank partners. It was reported last September that Zelle had topped five billion transactions moving over $1.5 trillion in value. At the same time, Zelle has struggled with reports of fraud by users of its service, and recently Zelle suffered a glitch with Bank of America transactions that were disappearing. These missteps have caught the ire of Senator Elizabeth Warren, a politician who does not like big banks or innovation in financial services. All of this being said, the banks need to move on a digital wallet if they want to maintain relevance. Surprisingly, it took this long to make the move. But then, big banks have never been known for moving quickly to change and adapt. Better late than never.