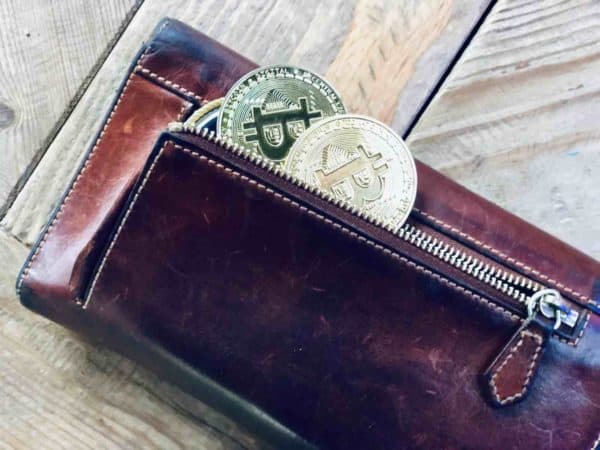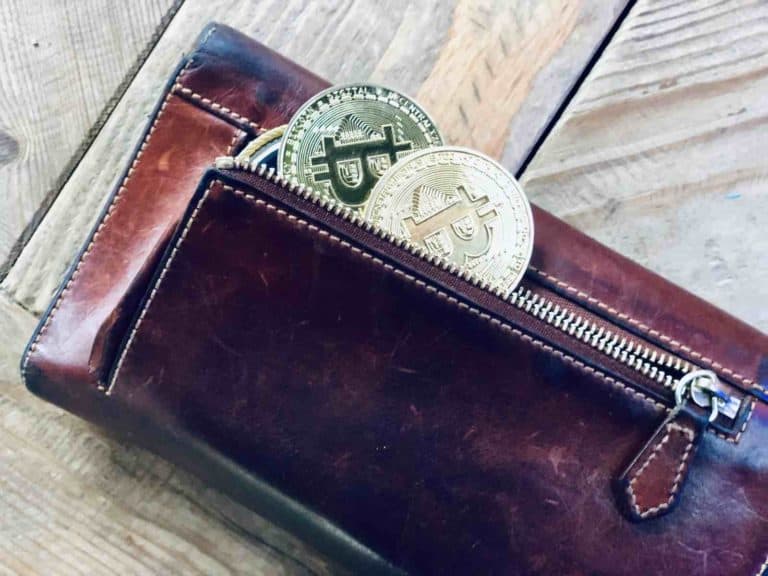 Eric Parker, co-founder and CEO of Giddy, a provider of cryptocurrency wallets, recently shared his views and insights exclusively with Crowdfund Insider.
Parker talked about the different opportunities that consumers may be willing to explore in the nascent DeFi space. He also touched on some of the key features that crypto platforms should offer so that users are truly in control of their crypto-assets holdings. In addition to commenting on industry best-practices, Parker also shared his team's plan and vision for the foreseeable future.
Our discussion with Eric Parker from Giddy is shared below.
Crowdfund Insider: In these times of financial concerns and pressure, do you think people are waiting to explore DeFi opportunities, and if so, for which reasons?
Eric Parker: I think crypto holders would be elated to learn that they can earn yield and still maintain exposure to their favorite assets, but DeFi yield remains unattainable for the average crypto enthusiast due to how hard it is to access.
Many crypto holders may not understand that you can earn relatively low risk yield with your crypto, for example by earning fees from providing stable coin liquidity to a decentralized exchange, but would gladly participate if they had an easy way to do it.
Crowdfund Insider: Onboarding users will always remain the key factor to success. Which features of Giddy could help achieve that goal?
Eric Parker: Oh man, so much to list here. Giddy was built for the sole purpose of onboarding the next 100 million+ into DeFi. That meant creating a whole new experience where users truly self-custody their funds without having to deal with the risky issues associated with storing a seed phrase, like you see with many cold wallets.
We've also created the first-ever one-tap staking experience and made it so users don't have to hold on to native tokens to pay for gas. In short, we've managed to make it feel like a seamless web2 experience, while getting all the benefits of web3 and earning yield on the blockchain.
Crowdfund Insider: Do you expect DeFi to get more people excited about the financial system in general, given how most people remain seemingly financially illiterate?
Eric Parker: Everyone is excited about the idea of making money – but the barriers that get in the way of doing so can feel insurmountable. A big part of our platform is going to involve education, but the core thesis is that it has to be easy to get started. Once people start earning and seeing how it works, the passion grows and so does the motivation to learn more.
Crowdfund Insider: Unlike many other projects, you target the United States as a primary market. Can you tell us more about that mindset and how it was affected by the FinCEN MSB registration process?
Eric Parker: Well, for starters, you can download the Giddy app in 151 countries. We're absolutely looking to serve people all around the world, and we want them to have the confidence that we hold ourselves to the highest standards.
The rules for Money Service Businesses (MSBs) primarily focus on reporting criminal activity to the government, with the majority of the burden involving fiat-to-crypto banking rails. Even though MSB rules only affect a portion of what we do, the registration process required us to level-up our entire company, which resulted in us appointing an exceptional Chief Compliance Officer.
We see the added rigor of complying with US regulation as an opportunity to set an example of how to successfully manage a secure and well-regulated cryptocurrency business, which only helps to increase the trust of the entire ecosystem.
Crowdfund Insider: Can Giddy's approach get more Americans excited about overall investing, and if so, how do you intend to capitalize on that momentum?
Eric Parker: Foundational DeFi principles are remarkably similar to ideas near to Americans' hearts. Access to economic opportunity. Financial privacy and sovereignty. Freedom to participate regardless of your station in life.
The core ideas behind DeFi are what will get Americans excited about getting involved, and our approach to the technology will make it faster, safer, easier, and more fun than ever before.
Crowdfund Insider: Many people "ignore" crypto when it comes to self-custody, yet your solution makes it the only approach to get on board.
Do you think people will remain hesitant when they know they are fully responsible for their funds and earnings, even if private key recovery is straightforward?
Eric Parker: The recent disaster perpetrated by FTX brought the issue of crypto custody to the forefront of the market. People are talking about ownership of their funds now, where prior to FTX the focus was solely on which assets are primed to skyrocket. I believe that when more people truly understand what is at stake regarding custody of funds, they'll find the motivation to explore self-custodied tech.
I always recommend diversification of financial assets, it's never a good idea to put all of your eggs in one basket even if that basket is Fort Knox. But when more users realize what's at stake by not custodying their own crypto, solutions like Giddy will experience mass adoption.
Crowdfund Insider: What is your team's thought process as it goes into providing users with exposure to blue-chip DeFi projects in the present and future?
Eric Parker: First off and most importantly, we're a self-custody wallet provider with native DeFi integrations. We're technology rails for getting access to DeFi, and we're definitely NOT a financial advisor. So we strive to provide information about DeFi strategies and their risks and benefits to users, so that each individual can make a self-guided decision on where to place their funds, then execute the transaction using Giddy's wallet tech.
The protocols we integrate with go through a rigorous internal vetting process where we check for things like team composition, operating history, DeFi strategy, code audits, etc., but ultimately it's up to the user to do their own research and make the best decision for themselves.
Crowdfund Insider: What are your overall thoughts on the cryptocurrency market in early 2023 and beyond? Will DeFi regain some of the momentum it lost during the 2022 bear market?
Eric Parker: I think that market corrections are healthy. We've seen what some bad actors look like, and we've seen what some good actors look like. We've seen bad debt that was held by a centralized few collapse, and we've seen decentralized DeFi protocols largely unaffected by the surrounding chaos.

DeFi is at its best when the yield is generated by sustainable business models that are implemented on the blockchain and stay close to DeFi's core principles of permissionless, trustless, decentralized technology. That narrative is only going to pick up steam in 2023.

Sponsored