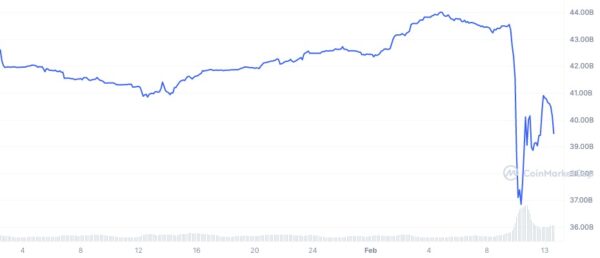 Circle's dollar-based stablecoin USDC lost its dollar peg last week after the firm revealed that $3.3 billion in reserves were locked up at Silicon Valley Bank (NASDAQ:SIVB). At one point, USDC dropped by around 12% as holders ran for the exits.
After the US government announced that ALL deposits will be available today – not just those under $250,000 – USDC regained its dollar peg as the digital asset dodged a bullet. But according to  , USDC may not be out of the woods quite yet.
Andrew Thurman, Nansen's Head of Content, states that while Circle CEO Jeremy Allaire's Twitter thread successfully managed to restore the dollar peg, the story is not over for the troubled stablecoin.
"As of 9 AM this morning, the last USDC mint took place 11 hours ago, worth nearly $800,000 USDC. Burns, meanwhile, have been aggressive, with nearly a half billion dollars in USDC wiped out across 130 burn transactions – 1.25% of USDC's circulating supply," said Thurman. "We have not seen this kind of drawdown in the stablecoin supply since the regulatory crackdown on BUSD last month. Additionally, aggregate Smart Money holdings of USDC – Nansen labels that tend to indicate professional or institutional traders – and overall Smart Money wallets holding USDC are both at multi-month lows. This indicates that the rally was fueled by retail traders restoring the peg, while institutional money is either redeeming or remaining on the sidelines for now."
What Circle truly needs is federal, bespoke regulation of stablecoins that provides assurance for the payment vehicle.


Sponsored