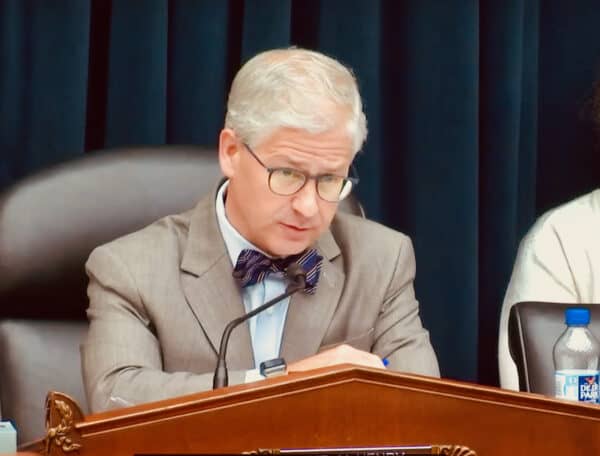 While the Securities and Exchange Commission (SEC) has aggressively pursued enforcement actions against digital asset platforms and issuers, the industry has complained the rules are unclear, making compliance a challenge. At the same time, the SEC has asked crypto trading platforms to come in and register – something that Coinbase has claimed as "fake" as they have tried and been denied.
Yesterday, during an SEC oversight hearing, the Chair of the House Financial Services Committee, Patrick McHenry, highlighted the conundrum as SEC Chair Gary Gensler struggled to define Ethereum. McHenry hammered Chair Gensler, who equivocated on the question of whether Ethereum is a security or whether it is a commodity. If it is a commodity, the SEC has no jurisdiction.
During that last administration, the SEC declared that Ethereum is NOT a security as it was sufficiently decentralized. Now, Ethereum's recent migration from proof of work to proof of stake may challenge this assertion, but what should be obvious to all is the SEC's inability to define the digital asset, laying bare the lack of clarity in the digital asset sector.
In advance of the hearing, Chair Gensler said that "Nothing about the crypto markets is incompatible with the securities laws. As I've said numerous times, the vast majority of crypto tokens are securities." Yet, ironically, this statement disintegrates when asked about Ethereum – the second most popular digital asset after Bitcoin. If the SEC believes all cryptocurrencies are securities, why not tell the Committee that this includes Ethereum?
#WATCH: Chairman @PatrickMcHenry demands Chair Gensler share his views on #ETH.

After publicly defining #Bitcoin as a commodity multiple times, @GaryGensler's response: 🤷‍♂️

📺 Watch Chairman McHenry grill Gensler on his contradictory views on digital assets👇 pic.twitter.com/LzTH4oMSDH

— Financial Services GOP (@FinancialCmte) April 18, 2023
Later on, during the testimony, Gensler stated the SEC has the authority and the laws to oversee the crypto industry. It is simply nonsensical to claim the SEC has the authority and laws on the books while being unable to address a digital asset with a market cap of over $230 billion.
During the hearing, other Representatives stepped in to question Gensler about his opaque approach to crypto, noting the "regulation by enforcement" with more than 140 enforcement actions. Representative Tom Emmer, a proponent of financial innovation, asked Chair Gensler if he was concerned that he is driving digital asset firms to relocate outside the US. Gensler's response was obtuse:
"…we are trying to drive [them] to compliance."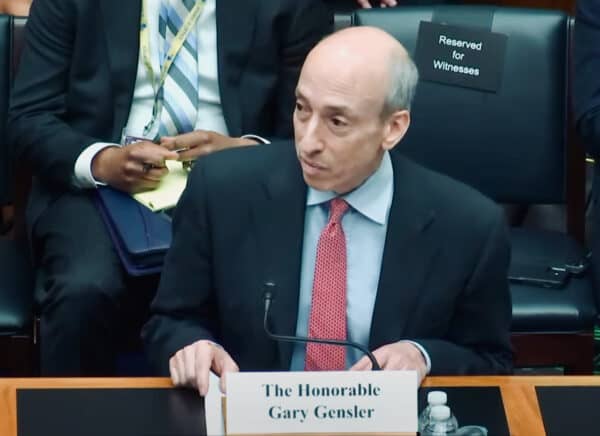 Sponsored