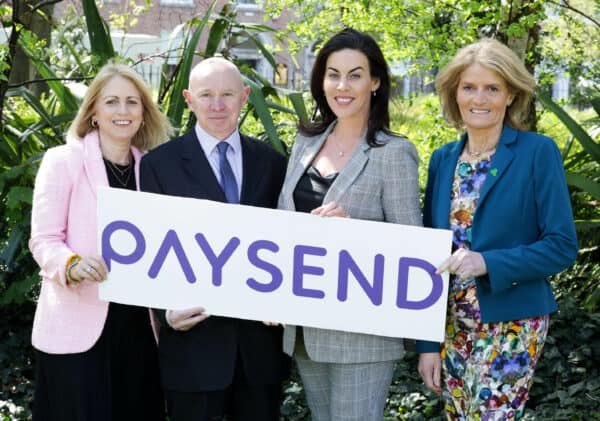 UK Fintech Paysend has announced the creation of a European hub located in Dublin. The goal is to expand its services in the European Union in a post Brexit world. Paysend was recently approved for an E-money license (EMI) by the Central Bank of Ireland.
Paysend is a Fintech that offers card-to-card digital payments enabling consumers and businesses to pay and send money online anywhere, in any currency. Paysend currently supports cross-network operability globally across Mastercard, Visa, China UnionPay, and local ACH and payment schemes, providing over 40 payment methods for online SMEs.
The Dublin office is one of four global hubs which includes Miami, Edinburgh, and the HQ in London. Paysend already operates in over 170 countries worldwide, serving more than 7 million customers.
Céline Singleton is the European CEO and the company reports that it is in the process of recruiting up to 30 new employees.
Led by European CEO, Céline Singleton, the office is in the process of recruiting a team of up to 30 employees to take the strategy forward. Singleton says Dublin has emerged as a hub for tech companies in need of a skilled workforce and the new location will help Paysend drive growth into more European locations.
Group CEO of Paysend, Ronald Millar, said they have built an "impressive global footprint" and with the support of the Irish Industrial Development Agency (IDA) and the European EMI License, we are well positioned to grow Paysend Europe.
The Irish Minister of State at the Department of Finance, Jennifer Carroll MacNeill TD, commented on the new office:
"I am delighted that Paysend has chosen Dublin to grow its EU business. They are joining a thriving export focused international financial services ecosystem in Ireland. Government is committed to growing the financial services sector across the country, through the Ireland for Finance strategy that I lead, and where fintech and digital finance is a key theme. The expansion by Paysend is a valuable endorsement of the future growth potential for firms in Ireland based on sound regulation and the availability of talented people here. I look forward to working with Paysend in the future and wish them every success."
Sponsored