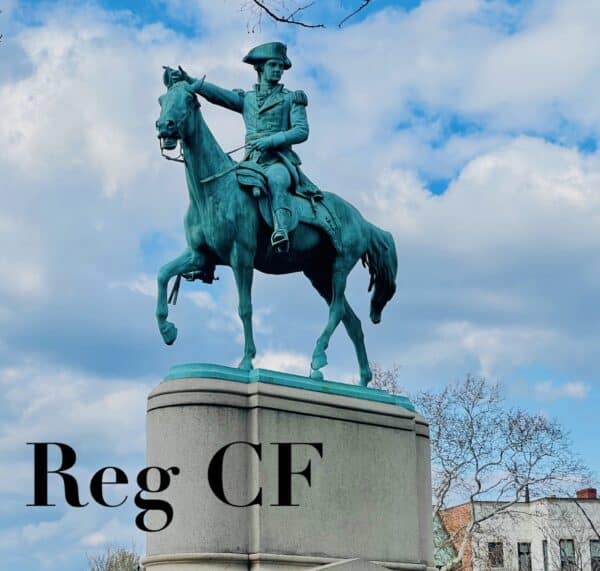 There's no question that by allowing entrepreneurs to raise capital from a broad investor base, Regulation Crowdfunding (Reg CF) has transformed the landscape of small business financing. But recently, some in the industry, including several prominent crowdfunding platforms, have started to question exactly how broad – or exclusive – that investor base can be. In essence, their questions boil down to this: 
Can you attach exclusivity to a Reg CF offering and still meet regulatory requirements for broad public availability? 
On its surface, this question may seem like a case of marketing semantics. But in my view, the regulatory requirement presents a clear line that exclusivity crosses.
When Marketing Steps Out of Bounds
Many founders raising capital via Reg CF will promote their offerings through email newsletters to investors. If you use StartEngine, you've likely seen similar email promotions from my team. Lately, in exchange for its marketing services, a large third-party newsletter has insisted that Reg CF offerings be made private, non-searchable, and exclusive for its audience for a period of time after launch – and a handful of crowdfunding platforms have agreed to do this. 
On the one hand, I empathize with the business case that the newsletter wants to deliver added value to its subscribers, and exclusivity is potentially a compelling way to do that. On the other hand, a close reading of the relevant regulations suggests this strategy may raise some non-trivial concerns from a compliance standpoint.
Regulation CF, Rule 303
To better understand the issue, let's first take a closer look at Rule 303 of Reg CF. This rule outlines the obligations of intermediaries, such as crowdfunding platforms, in transactions involving the offer or sale of securities under Reg CF. According to Rule 303:
Intermediaries must make issuer-provided information publicly available, as specified in §§

227.201

and

227.203(a)

.

This information must be publicly available on the intermediary's platform, allowing users to save, download, or store it.

The information must remain publicly available for a minimum of 21 days before any securities are sold in the offering, during which time the intermediary may accept investment commitments.

The information must stay accessible on the platform until the offer and sale of securities is completed or canceled.

Intermediaries cannot require users to establish accounts to access this information.
Sometimes, You Can't Square a Circle
The conflict here arises from the requirement that information be made "publicly available." This requirement is a cornerstone of Reg CF, ensuring transparency and giving all potential investors an equal opportunity to access and review pertinent facts before making an investment decision. It aligns with the core principle of democratizing investment opportunities for accredited and non-accredited alike.
The newsletter's insistence upon a private, exclusive launch period directly contradicts this requirement. By definition, exclusivity, even for a short duration, risks barring some investors from timely access to critical information. It goes against the spirit of Reg CF, which aims to provide equitable access to investment opportunities for all.
The SEC's Response: "Publicly Available Means…Publicly Available"
When confronted with this dilemma, I asked my team to seek guidance from the SEC Office of Small Business Policy and other SEC staffers. Their response was loud and clear: Reg CF offerings must be made public and not exclusive to a group of potential investors – "publicly available" means available to all the public.
Conclusion
The clash between calls for exclusive, private offerings and the regulatory requirements of Reg CF highlights the complexities of crowdfunding in today's financial landscape. It is vitally important to support the growth of innovative financing options and accommodate the needs of industry stakeholders, but this cannot come at the expense of transparency, equal access, and investor protection. In my view, the SEC has been clear about their position, and this particular debate is settled: Platforms must follow the "publicly available" requirement or risk regulatory sanctions.
If you have any questions or insights on this topic, please don't hesitate to share your thoughts. The dialogue and collaboration among stakeholders are crucial to the ongoing development and success of Regulation Crowdfunding.
---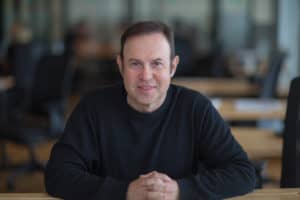 Howard Marks is co-founder of Activision Studios, and currently founder & CEO of StartEngine, one of the largest equity crowdfunding platforms in the U.S. StartEngine was launched in 2015 with the mission to help entrepreneurs achieve their dreams while enabling everyday people to access private investment opportunities. Combined with its recent acquisition of SeedInvest, today, StartEngine has a joint community of 1.8 million users who have collectively invested over $1.2 billion in startups.¹ Beginning in 2020, Shark Tank's Kevin O'Leary also joined StartEngine as a strategic advisor and spokesperson.²
---
StartEngine Crowdfunding Inc. is not a broker-dealer, funding portal or investment adviser. StartEngine Capital, LLC is a funding portal registered with the US Securities and Exchange Commission (SEC) and a member of the Financial Industry Regulatory Authority (FINRA). StartEngine Primary LLC is a broker-dealer registered with the SEC and
FINRA
/
SIPC
. StartEngine Secondary is an alternative trading system regulated by the SEC and operated by StartEngine Primary. To raise funds, invest or trade on the StartEngine platform, visit
www.startengine.com
.
Includes $760M in funds raised as of May 9, 2023 via Reg. CF and Reg. A+ combined through StartEngine's funding portal and broker dealer, StartEngine Capital, LLC and StartEngine Primary, LLC respectively, as well as StartEngine's own raises.  Also includes $470M in funds raised previously through offerings conducted on

www.seedinvest.com

outside of the StartEngine platform. In May 2023, StartEngine acquired assets of SeedInvest, including email lists for SeedInvest's users, investors and founders seeking to raise funds.

Kevin O'Leary is a paid spokesperson for StartEngine. View details here:

https://www.startengine.com/17b