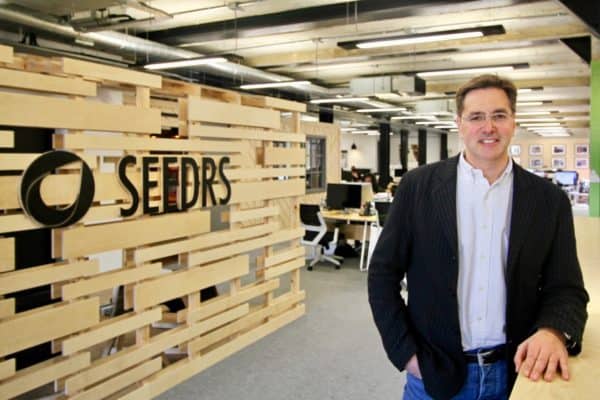 It was more a question of when. Today, Seedrs has issued a statement today that it has been approved under ECSPR – European Crowdfunding Services Provider regulation – to facilitate online capital formation across the EU. Owned by US-based Fintech Republic, Seedrs is already one of the largest investment crowdfunding platforms in the world. According to its website, Seedrs has booked over £2.6 billion (almost $3.2 billion) for private firms in the UK as well as Europe. Seedrs will base its EU HQ in Ireland, an EU country noted for its business-friendly and low-tax environment. Seedrs has long supported issuers in the EU but had to adhere to individual member state rules.
ECSPR allows investment crowdfunding providers the ability to raise up to €5 million across all EU member states. A platform must first be approved by a relevant authority in one of the member states to provide services in the EU. Today, there are over 60 ECSPR-approved providers – many of them focusing on debt or online lending – serving the single European market.
In the statement, Seedrs added that it will focus on the Nordic countries, the Netherlands and Iberia.
Kirsty Grant, Managing Director at Seedrs, said the new rules will allow them to operate more efficiently with the unified approach.
"I'm excited that it will allow Republic and Seedrs to continue to take a leadership role in building a truly global democratised future of finance, ensuring everyone, everywhere has access to high quality investment and ownership opportunities."
Seedrs CEO and EVP of Republic Retail, Jeff Kelisky, emphasized the importance of a diversified approach across various geographies.
"This new regulation, executed through our proprietary platform and legal framework, makes it much simpler for us and better for fundraising businesses to enhance the quality of offerings and services we provide to our investor community."
In a blog post, Kelisky described ECSPR approval as a "pivotal moment" for Seedrs, saying they will provide "unprecedented access to capital from cross-border investors." At the same time, it will provide profound opportunities for individuals to invest in private European firms as well as VC funds.
"We regularly hear from investors that they see the long term value in a diversified portfolio that includes investments in businesses from across geographies as well as industries, stages and sizes. This new regulatory framework makes it much simpler for us to continue to enhance the quality service we provide to our investor community," stated Kelisky.
Kelisky predicted a leading role in online crowdfunding globally for the Republic-Seedrs operation as the "world's largest private investing platform."
Republic announced the acquisition of Seedrs in 2021 in a deal valued at $100 million. The acquisition by the US platform emerged after an agreement between Seedrs and UK rival Crowdcube was shot down by the UK Markets and Competition Authority – a decision that has been lambasted by industry insiders. While the merger between the two UK firms destroyed an opportunity to create a UK-dominant platform, it enabled a global opportunity as Republic and Seedrs are now building a platform to serve all corners of the world. Seedrs and Republic already cross-list securities offerings – something that should accelerate in the coming years. For an issuer, it must adhere to each jurisdiction's rules, and with ECSPR, this is simplified for the EU.
Seedrs is also one of a few platforms that effectively facilitates secondary transactions for securities issued on the platform. This feature may help it to attract European issuers as it can provide a liquidity path for investors beyond a merger or acquisition.