Crowdfund Insider recently published a list of white label crowdfunding platforms available today.  As interest in crowdfunding has grown, the diversity of needs and requirements by different crowdfunding groups has created a growing and dynamic market for various platforms and options. Running y0ur own crowdfunding application is a strategic decision that works well for some businesses or projects.  One of these white label crowdfunding platforms we mentioned reached out to us to share with us their unique approach and we were happy to take a deeper look.
Mimoona is the largest crowdfunding platform in Israel today.  Founded by Arik Mamorstein and Nadav Trenter Moster they have leveraged their Israeli platform into a "Plug and Fund" application.   While different applications will come (and go) and certainly many will adapt and change over time – Mimoona is definitely here to stay.
This Tel Aviv based start up has already begun their expansion into the United States by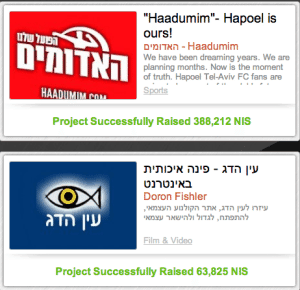 partnering with Street Soccer USA which recently launched their own crowdfunding functionality powered by Mimoona.  Their "Plug & Fund" approach enables any website to easily deploy a fully functioning crowdfunding platform onto any website and accommodate the sites unique look and feel within minutes.
Mimoona CEO Arik Mamorstein explained this allows crowdfunding to happen on the sites main domain.  There is no need to launch a separate domain or sub domain. The site may raise funds from the crowd on their home page if they choose.  This allows a site to take advantage of consistent visitors and existing SEO for their product or service.
As crowdfunding hits the "App Store Enigma" where it is becoming more of a challenge to differentiate your product from other offerings, white label crowdfunding on your home page may become a better strategic approach for some crowdfunders.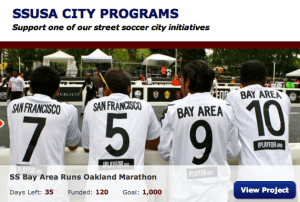 Arik also made the statement that a significant percentage of funders or potential funders never return to the campaign on the "traditional" crowdfunding platforms.
Mimoona takes the marketing aspect seriously and has created a scoring protocol for campaign creators.  Crowdfunders are rated on how complete their marketing package is prior to their launch.  Missing a vital aspect such as a video – you score lower.  Superior marketing is a requirement for all crowdfunding campaigns and the Mimoona application helps to guide your approach.
A quick tour of the administration portion of the application proved to be a clean, intuitive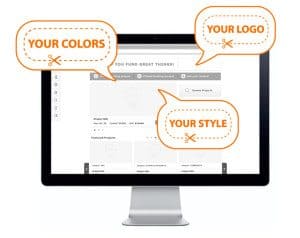 interface for managing a crowdfunding platform.

Little tech expertise is necessary to incorporate this application onto your own domain.  If your site has a substantial and committed user base, the Mimoona crowdfunding platform may be the way to go.

Sponsored Links by DQ Promote