Celery has launched a payment tool that allows anyone to take pre-orders for a product they plan on creating. Credit cards are not charged until the product is ready to ship. You can see an example page here.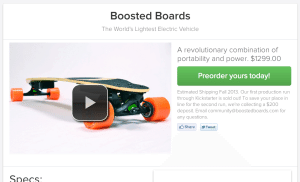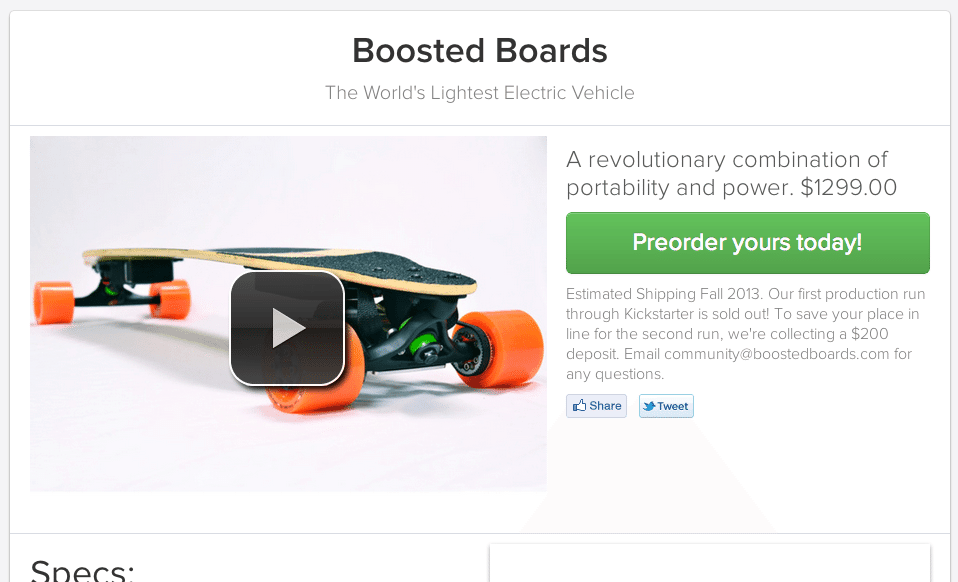 According to their web site, Celery is hoping to gain traction with projects that have successfully raised funds on Kickstarter. Creators of these projects could potentially use Celery to continue to take pre-orders after the initial funding stops.
A recent thread on Hacker News explains that Celery is an extension of a payment API developed by a company called Airbrite. Airbrite is backed by Y Combinator, SV Angel and others.
An article on TechCrunch explains the origins of Airbrite
70% of ecommerce stores can't go mobile because of inflexible legacy software. That's where Airbrite comes in. It's attacking the middle market which have the most pain and the most outdated software. The founders say 3,000 brands are spending $500,000 per year on setup and maintenance fees alone – a $3 billion market.

Airbrite now has Jennifer Lopez's stores and 15 brands in its pilot and is onboarding 30 more. And it's designed to work with booming world of APIs.
Celery also boasts the ability to take preorders in person. Despite crowdfunding's web-enabled bias, an in-person approach to fundraising has been touted time and time again by various industry experts. The ability to secure a preorder from your phone should entice project creators to consider this as a viable option after their crowdfunding campaign is complete.
The implementation is similar to Shopstarter on paper without the need to host the solution on your own. Entrepreneurs can quickly create a page for their project on Celery's platform by signing up online.