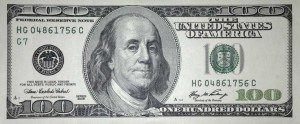 A tectonic shift is under way in how companies raise money—and it will have a profound impact on U.S. investors and markets. According to the Securities and Exchange Commission's most recent estimates, businesses have been raising more funds through private transactions than through debt and equity offerings registered under the securities laws and offered to the general public.
Overall public debt and equity issuances fell by 11% between 2009 and 2010, to $1.07 trillion, while private issues rose by 31%, to $1.16 trillion. This shift, which has been driven by the rising costs of public-market participation and regulation, will likely accelerate when the SEC implements reforms in the Jumpstart Our Business Startups Act, which the president signed into law last April.
The crowdfunding provisions in the JOBS Act are intended to democratize investment opportunities using the Internet and have attracted the most public attention. But another part of the law may have the most impact.
Read More at WSJ.com