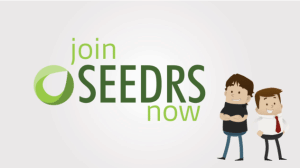 Investors can take a punt in high-risk, high-reward start-up companies through 'crowdfunding', a well-attended conference heard in Croke Park.
Thomas Davies, the owner of London-based FSA-regulated Seedrs, outlined the innovative new concept, which is becoming much more popular in the UK market.
Crowdfunding aims to match small investors looking to invest in start-ups with high-potential companies looking for seed capital.
The premise behind the model is that up to up to 1,000 investors can invest in the same company for as little as £100 (€115) each up to a maximum total investment of £160,000.
Because there is a very high failure rate among start up companies, crowd-funding enables investors to take a punt on a number of companies by spreading the risk. Moreover, through the UK Seed Enterprise Investment Scheme, there are massive tax advantages to investing in start ups.
As it stands, Seedrs is only open to companies based in the UK but Mr Davies said Seedrs plans to expand into Europe.
Read More at Irish Examiner