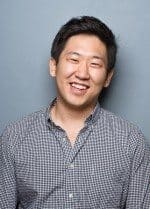 This article is contributed by Sang Lee (@rocsang), CEO and founder of Return on Change, the next generation's investment crowdfunding portal (www.returnonchange.com). Follow Return on Change @rocspeaks for investment crowdfunding advice and updates.
If there's anything good that came out of 2012 for the finance world, it is the passage of the JOBS Act last April. A lesson was learned. The public realized that it could not solely depend on traditional corporations to alleviate the effects of the economic recession. Instead, the big focus was on capital formation for small and medium-sized businesses (SMBs), which includes startup companies. The JOBS Act would change the world of finance as we know it today with startups having access to a new and much-needed source of capital.
Costs of compliance and registration have continued to grow and socially oriented high-impact startups have been confined to friends and family, angels and VCs. The tricky part of this is that friends and family typically have a low threshold of capital they are able and willing to invest. Additionally, angels and VCs have their own networks from which they traditionally receive deal flow and ideas for investments. Depending on the investment size, angels and VCs typically do not invest alone and will consistently form syndicates to invest. If this is the case, how does one not belonging to these exclusive networks get access? It's often very difficult if not impossible to do so.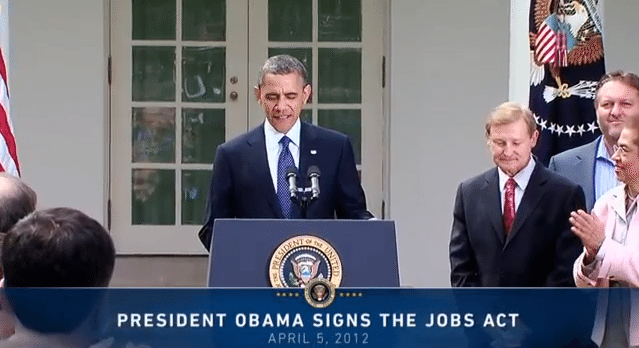 Enter the JOBS Act to fix this very problem by permitting the following key provisions:
Permitting general solicitation under Rule 506(c) of Regulation D
Legalizing investment crowdfunding up to certain investment thresholds and capital raise amounts
Under permission of general solicitation, issuers of securities will now be able to generally solicit investors but will be required to ensure that the investors are accredited. Additionally, when the investment crowdfunding regulations are released, issuers (or startups) will now be able to receive investments from anyone in the crowd. As it currently stands, crowdfunding is only permitted for donations and perk based offerings, but with the new regulations, startups companies will be able to provide securities in exchange for capital.
Now with the impending changes in regulation, we will be entering a new world where capital formation leverages the technological advances of the day and where everyone is able to take a stake in high impact startup companies.
Everyone probably remembers the collapse of Bear Stearns and Lehman Brothers and the following financial crisis of 2008. Taxpayer assistance to banks reached nearly $13 trillion to no real avail and the credit markets still remained frozen. There was also the Madoff scandal, which erased approximately $50.0 billion in what we thought to be an industry that was construed as safe, but in reality was probably hidden behind countless layers of bureaucracy, winks and nods, incomprehensible regulations, and just plain misunderstanding.

The reasons these painful memories are mentioned here is to remind people that more is not always better, market efficiencies hold true, and that the fundamentals oftentimes have a funny way of fixing themselves. In order to protect the masses, the many rules of the Securities Act of 1933 have firmly locked up capital markets and early access to capital, whether or not this was the spirit of the legislation. Now with the impending changes in regulation, we will be entering a new world where capital formation leverages the technological advances of the day and where everyone is able to take a stake in high impact startup companies. It's something that we have been waiting a long time for because at the end of the day, everyone's invested in the future.

Sponsored Links by DQ Promote