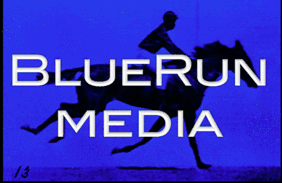 BlueRun Crowdfund, a division of BlueRun Media (BlueRun), announced the recent launch of their crowdfunding services firm for the film industry, including announcing some of BlueRun's current clients and eight ongoing or soon-to-start crowdfund campaigns.
"The success of Veronica Mars with crowdfunding has certainly placed a megawatt spotlight on the power of this funding source for some films," said David Marlett, Blue Run founder.  "It's great to be helping our clients tap into this exciting new resource and connection with their audience, especially now that we're seeing a movement toward major talent involvement."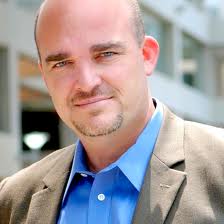 Already signed on with BlueRun is Andrew Lazar 's Mad Chance Productions (I Love You Phillip Morris, Confessions of a Dangerous Mind, Get Smart, Jonah Hex).  Mad Chance has retained Marlett as a consultant for possible crowdfunding and other innovative financing vehicles for its films.  "We are enthused to be working with David," said Lazar, adding, "Clearly independent film financing is in a major transition period and crowdfunding is proving itself to be an interesting player for some films."
Backers on Kickstarter, the largest reward-based crowdfunding portal, pledged over $100 Million to film projects in 2012, and Deloitte recently predicted 2013 to be a $3 Billion year for all crowdfunding.  "With film and gaming being the second largest crowdfunding category behind technology," said Marlett, "2013 is poised for enormous results for filmmakers."
One indie filmmaker to retain BlueRun is Matt Herron with his film, Audition, an innovative drama where 100 actors play the same two characters.  "We're very excited that David Marlett and BlueRun Media have come aboard the Audition team as our crowdfunding consultants for our Kickstarter Finishing Funds Campaign. We're thrilled by our campaign's momentum, and now with BlueRun, we'll be able to reach a vastly larger pool of supporters.  Marlett brings a unique way to get the word out and fund our film that we could never do ourselves."
Another filmmaker to bring his film to BlueRun is Peter Bussian , with his film Scarlet Poppy, a tragic romance set in the tribal regions of modern Afghanistan.  "David is at the forefront of crowdfunding and brings a unique set of practical and creative skills to the process that I think would be very difficult, if not impossible, to match."  Scarlet Poppy's crowdfunding campaign is expected to get underway by June.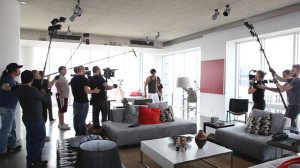 "We are focusing on unique films with strong stories, such as Freedom Flight, to be directed by Endre Hules and shot by Vilmos Zsigmond ," said Marlett.  Freedom Flight tells the harrowing true story of a group of unarmed students in Communist controlled Hungary who highjack a plane to West Germany.  "This film feels ideal for crowdfunding, both in the United States and in Europe, and I'm glad it's now under BlueRun's wing," said Hules.  Its crowdfunding campaign is expected in late May.

Beyond helping filmmakers use crowdfunding directly, Marlett is also working with more traditional financing sources in tandem with crowdfunding campaigns. "Film crowdfunding has already matured significantly, from just a year ago when we were only seeing $40,000 deals for full budgets," said Marlett.  "Now it's common for raises well into six figures for development, gap and finishing funds.  And we are heading toward much more sophisticated crowdfunding deals.  This year we will see the rise of combo deals– combinations of reward-based crowdfunding with matching dollars from equity financiers, and then eventually equity crowdfunding when it goes live next year."

In addition to consulting filmmakers, and managing many of their crowdfunding campaigns, BlueRun is also looking to offer comprehensive fulfillment services to those crowdfunders.  This would relieve the producers of stuffing t-shirts and mailing posters, and managing background walk-ons – all common 'rewards' to film crowdfund backers.

Sponsored Links by DQ Promote