Crowdfunding Food: Modern Times Beer, Lawless Jerky and NutShot Peanut Butter
Movies, video games and cool tech captures a lot of headlines but crowdfunding has touched every product and service that exists by now.  One area we have covered from time to time are food projects.  There have been bakeries in the UK, Ginseng drinks and many others.  But I think we need to cover more consumables and now is the time to rectify this misappropriation of resources.  Being a bit of a foodie only deepens the interest.  Perhaps we need a niche crowdfunding site focusing only on artisan produce? Maybe someday.  For now let's review three food crowdfunding projects that are crowdfunding now.
This crowdfunder has been working like a crazed lemur to get this place up and running.  A veteran of Stone Brewing Company, Jacob McKeen walked away from the security to start up his own brewery gig in San Diego and he is nearly there.   Jacob wants this to be a special place … a magical little kingdom.  And if you want to know – all the cool kids are backing Modern Times Beer.  I have proof below.  What's not to like?
23 days left to go on this Kickstarter campaign. There is a stretch goal of $65,000.00 for a solar water heating system.  Effectively a environmental / green project that happens to brew beer.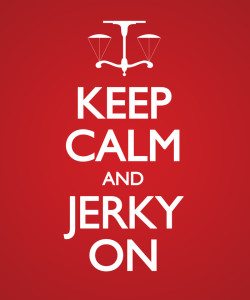 Here is someone putting a law degree from a top University to good use. Constitutional attorney?  First Amendment aficianado? Nope.  Artisanal Beef Jerky?  Bingo!  Ok  just knowing that should make you want to support this guy even if you are a hard core Vegan.  As the saying goes, do something you love and you will never work a day in your life.  Practice law and .. well .. decide to do something else more fun with your life.
31 days left on this campaign.  Matt Tolnick fired this campaign up on Kickstarter.  I will be looking for this one at my local Grocer soon.
NutShot Peanut Butter:  We Searched for the Finest Nuts in the World.  We found them.
Ok Peanut Butter?  Now I like Peanut Butter well enough but what's so special?  And since when do the Brits know anything about Peanut Butter?  Isn't the USA the land of Jiffy, Smuckers and Goobers?   Well you had to ask:  Fact – Peanut Butter is the UK's Fastest Growing Spread!  Peanut Butter sales have tripled since the recession in the land of Pubs and Big Ben.  Did you know that Peanut Butter (at least the good stuff) is full of Anti- Oxidants?  And if you support this campaign you can put a dent into the two largest producers of Peanut Butter in the UK which hauls the stuff in made from Palm Oil.  This is the type of Palm Oil which causes forest deforestation and "is having a devastating effect on our planet."
35 days left to go on this Kickstarter crowdfunding campaign.  Marcus O'Donovan is crowdfunding this in London.  He is also sourcing only the finest quality peanuts one can find.

Have a crowdfunding offering you'd like to share? Submit an offering for consideration using our Submit a Tip form and we may share it on our site!

Sponsored Links by DQ Promote